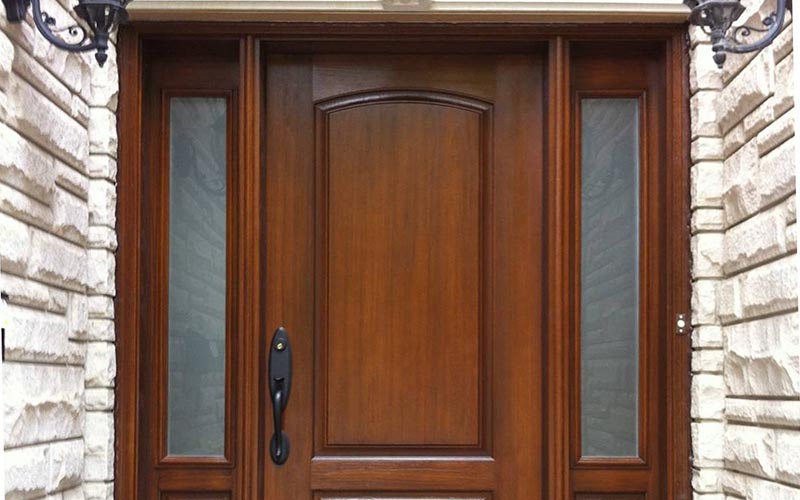 One of the best ways you can give shape to your home improvement plans is by replacing your exterior door. The front door of a house is one of its most important aspects, as it allows creating the first impression about your house in the mind of a visitor. In fact, your front door is a direct reflection of you as a person.
There are several things that you should consider while getting an exterior door replaced. This includes the material of which the door is made, its color and the hardware that you choose to go with the door. When it comes to the material, a lot of people prefer going with the traditional wooden variation as it helps to create a classic look and feel. They also help to express a feeling of warmth to whoever enters through the door. You can get a wooden door stained or painted, and whether you settle for a standard model or go for a more customized one, there are plenty of options to choose from. On the other hand, if you are looking for a door with high insulation and durability quotient, a fiberglass door would be your best bet. However, fiberglass doors are certainly not for everyone as they have very limited range of styles. Steel doors are very cost effective and it is precisely for this reason why they have many takers. However, they are not strong and sturdy at all, and can easily get scratched, dented and damaged.
While choosing the color of your door, make sure that the shade you opt for blends well with the color scheme of the interior woodwork and exterior siding. The overall architecture of the house also plays an important part in determining what color would go best with it. Your door should also be appropriately adorned with well matching door knobs, handle set and house numbers.
Some of the other factors that you need to consider while choosing an exterior door would be the age of the house and the window or grid style already present in your home. If you are living in Canada, there are plenty of door manufacturers that can provide you with the style of door that you want. Toronto Windows and Doors is one such company that provides their customers with the best quality of doors and windows.