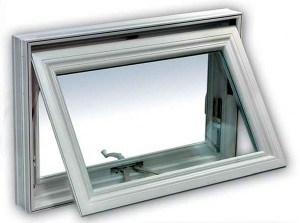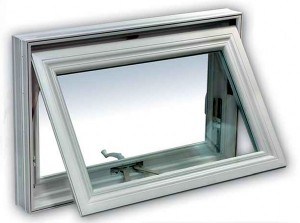 If you require a window that can seamlessly blend with the overall architectural and aesthetic design of your home, then Awning windows are simply the must for you. These types of windows provide a whole range of functionality that allows air to freely circulate in your home. Opening from the bottom, an Awning window can help prevent rain splatter from entering your home during a heavy downpour or even a drizzle. When matched with equally stylish and elegant picture windows, Awning windows can add a new dimension to the overall appeal of your house. Whether single, side-by-side, or even stacked, you can choose a variety of Awning window style to suit your personal tastes.
Features and Benefits
Glass panels can be adapted with Solar Solutions glazing solutions available in double- or triple- pane in order to afford optimum energy efficiency.
Awning windows come with a low profile fold-down mechanism to make it a lot easier to operate.
Frames and sash corners are fused to afford you unequaled strength and security. Furthermore, the structure can help prevent air infiltration.
The design takes on a multi-chambered look to prevent condensation as well as insulate your home.
The joints are well sealed, weather-stripped, and triple co-extruded in order to provide for additional insulation.
Sash hinge opens 45 degrees to allow easy cleaning.
Overlapping internal screens are removable and easy to clean.
Window comes with multiple locking systems for additional security.
Navigation
Our Partners