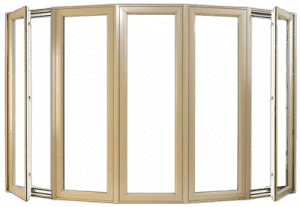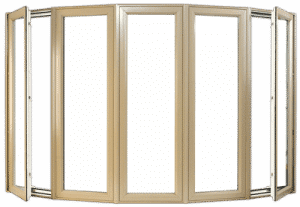 Many homeowners find Bow windows as a unique architectural window design that can flawlessly add more aesthetic value to their homes. Additionally, many architects and home designers call for the use of Bow windows to add a certain sense of new dimension in the overall appearance of the home. Its grand and sweeping curve can instantly turn an otherwise dull and lifeless-looking window into something of an eye-catching architectural masterpiece.
Regarded as projection windows, Bow windows can be an excellent choice for those homeowners who would like to extend as much usable space as they possibly can without necessarily projecting as far out as a Bay type of window.
Bow windows have more glass panels as well as softer and more rounded angles, perfect for the homeowner who requires seamless curves. Interior home decorators and designers simply love the way Bow windows extend well into the outside to offer unique opportunities for the full expression of man's creative potentials. The Bow window can be an excellent addition to the overall aesthetic appeal of a home, allowing for a truly magnificent, and awe-inspiring exterior view. However, it is important to understand that Bow windows are specialty windows and as such will be heavily customized to the space it will have to fit into.
Features and Benefits
The assembled Bow comes standardized with three-quarters inch of plywood (good one side head), jambs, and seat
The standard depth of the jamb is 5 and seven-eighths of an inch although special jamb sizes can be specially fabricated upon request
Sections of Bow windows, whether in part or in whole, can be custom-fitted with operational mechanisms that allow it to be opened with absolute ease. This is often necessary to allow for better control of air circulation as well as manage thermal comfort
Enhancing the overall design of Bow windows is made possible with our grille selection as well as other hardware accessories.
Navigation
Our Partners