Window Installation You Can Count On
Many homeowners have attempted their own renovations and improvements on their homes. For the most part, these turn out great, depending upon the work they did.  Adding a coat of paint, replacing baseboard trim, even adding crown molding. However, when it comes to window installation, you are better to leave this job to a professional.
Why Hire a Pro?
It will cost you more to hire a professional to install your windows than doing it yourself. However, your windows will be installed with precision, accuracy, and professionalism. There is no time commitment from you either. Your windows will have an airtight seal, fit their intended space and operate exactly as they should, not to mention, look great! Most professionals back their work with a warranty to give the homeowner added peace of mind.
But We Want to Save Money..
Imagine this scenario: You install your brand new windows yourself. A week later there is a heavy rainfall in your area and the new windows are now leaking–you have a puddle on your floor. If this moisture can get into your home, this will cost you more money to remedy than a professional window installation. Additionally, you will be wasting hundreds of dollars on heating and air conditioning as they leak through the improper seal.
What is Involved?
If you were to install your own windows, you should be prepared to remove the old window, safely without damaging the area around the opening. Then you should know how to fit the new window so it is level and fits plumb. This may mean using shims and building around the window. Also noteworthy, if you are replacing very old windows with a newer style, there may be extra work involved to make them fit correctly. This should definitely be handled by a professional, with training.
A professional window installer will come to your home, tools on board, with your windows as well. They will have proper equipment to remove your old windows in a safe manner. They will also know exactly how to work around any issues that arise during the removal process. The installer will prepare the working space for the new window and install it using his or her training and experience. The window will be sealed in tight, without any gaps, air spaces or potential leaking points. Once installed, he or she will remove any debris and dust, leaving you with a clean space and beautiful new windows! No fuss!
Some Things are Better Left to Trained Pros
Just as you would hire a pro to work on gas lines or your electrical panel, you should leave window installation to professionals too. They will put to use their skill, knowledge and experience to get the job done properly and on time.
In the long run you will save money on your utility bills and feel at ease when the a storm hits with flood warnings. You will have a warranty on the installation. This will guarantee the installation should you ever have an issue, which is an additional assurance that the job is done to perfection.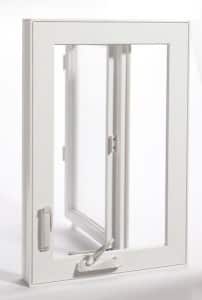 Casement Windows
If you want a very expansive and very stylish view of the outside, you will definitely love the casement type of windows. These architectural pieces of marvel are commonly used to create a very elegant touch to living rooms and bedrooms as well as other areas of your house that require optimization of the view of the external environment.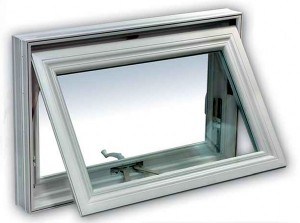 Awning Windows
If you require a window that can seamlessly blend with the overall architectural and aesthetic design of your home, then Awning windows are simply the must for you. These types of windows provide a whole range of functionality that allows air to freely circulate in your home.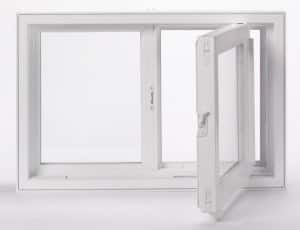 Slider Windows
If you are wondering what kind of window design to put in the side of your home or even on smaller rooms like your pantry or even storage room, Single Slider Tilt windows will be an excellent choice. The overall functionality blends well with the aesthetic appeal of a single slider. In this particular system, only one window sash opens or operates, often tilting inward.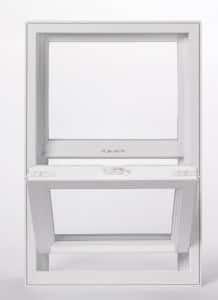 Single Hung Tilt Windows

If you require a window that allows optimum ventilation capabilities with a more classic and traditional look, Single Hung Tilt window systems are one of the best options you can get. These types of windows are very practical yet they afford a kind of aesthetic that can naturally enhance the architectural beauty and elegance of a home. Single Hung Tilt window systems are ideal for homes with multiple rooms as well as residential buildings.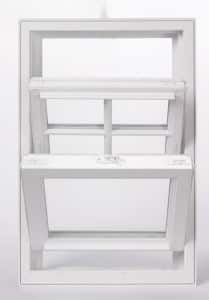 Double Hung Tilt Windows
Many consider Double Hung Tilt windows as excellent choice when it comes to putting an elegant style and finish to an already-architecturally marvelous home. Its unrivaled flexibility and adaptability make Double Hung Tilt window systems the ideal choice when it comes to sophisticated styling and maximum ventilation requirements.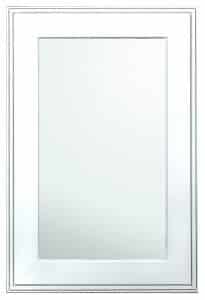 Fixed Windows
One of the simplest yet very appealing types of windows is the Picture window or a Fixed window. When placed in an area of the house that opens to a scenic environment, it can really be a welcome addition to enhancing the overall aesthetic value of your home. Whether in combination with a casement type of window or a double hung slider, the Picture window can allow for enhanced ventilation and superb thermal control for your home. Its energy efficiency is just one of the many features you will find useful.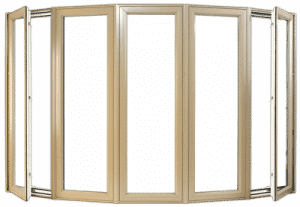 Bow Windows
Many homeowners find Bow windows as a unique architectural window design that can flawlessly add more aesthetic value to their homes. Additionally, many architects and home designers call for the use of Bow windows to add a certain sense of new dimensionality in the overall appearance of the home. Its grand and sweeping curve can instantly turn an otherwise dull and lifeless-looking window into something of an eye-catching architectural masterpiece.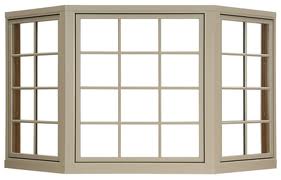 Bay Windows
If you require absolute command of the extra space on your window, extending further into the outside more than what a Bow window can give you, then a Bay window is what you need. These type of window is well-loved by many homeowners that require additional living space. Whether these windows are placed in the living room or even by the side or the rear, the effect is simply the same – Bay windows provide an elegant way to extend living space without sacrificing functionality and overall aesthetic value of your home.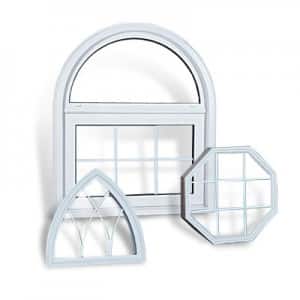 Architectural Shaped Windows
One way to have your dream home built to the very specification that you require is through customization. Some call it personalization, but we choose to call it turning your dreams into realities. While we can always fabricate windows in standard shapes and sizes, you will benefit more with our customized Specialty windows just as countless other homeowners and home designers have.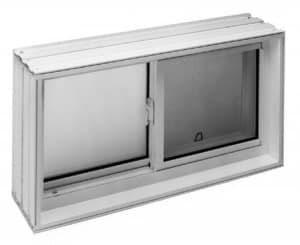 Basement Windows
One of the most often neglected parts of the house is the basement. Contrary to popular opinion however, the basement is supposed to be one of the most crucial parts of your home. Aside from the fact that it serves as the basic foundation for a strong and sturdy house, its overall integrity can also help ensure the health of everyone else in the infrastructure.