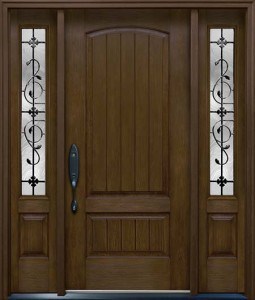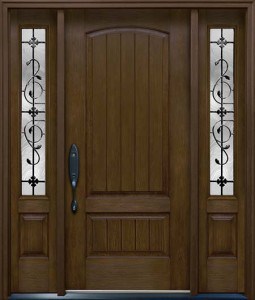 For homes that require the elegance and classic beauty of wood but is easier to maintain, then Fiberglass doors will simply be an excellent option. These types of doors can be masterfully crafted to create a look and feel of wood, giving it unsurpassed stability and resilience against extreme weather conditions and temperatures. Fiberglass entry doors make excellent security options for any home and with their energy-saving features, they can significantly improve any home's energy efficiency. Cooling and heating costs can be significantly reduced with Fiberglass door's polyurethane foam insulated core.
Features and Benefits of Fiberglass Doors
The frame is made of wood and reinforced with aluminum.
The fiberglass panel can either be textured or smooth to allow for paint customization.
Door system contains weeped sill and cover that is made of anodized aluminum.
Adjustable self-draining sweep with fully integrated multi-bulb fin system.
Ultra-steel finished ball bearing hinges come with standard 6'8" and 8' doors.
Foam compression type of weather stripping.