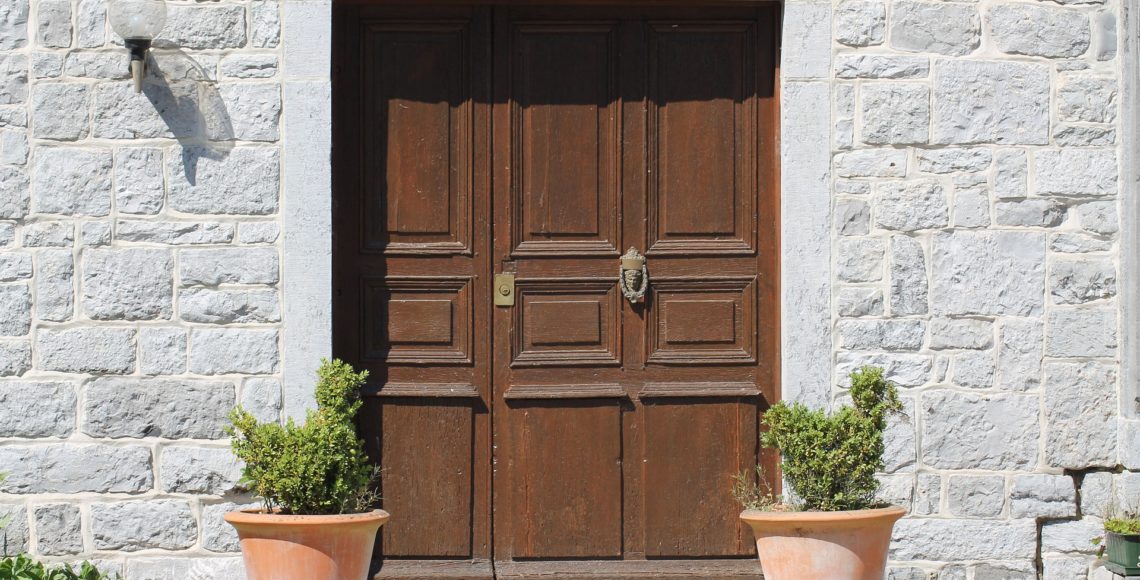 Wood, steel, glass or a modern composite?  That's the choice facing anyone looking to buy a new external door for their home.
You may think that price, durability, the security aspects, and the overall design of a door are the most important considerations in selecting a front door. In selecting the material your door is built from, you are also making a choice which influences each one of those features.  
Hence, the material the door is crafted from has a significant impact on its functionality.
Choosing the Best Materials for Your Front Entry Doors
House style
The key factor for many people is that of curb-appeal.  The aesthetics of your front door are important both as an entry point into your home and as something in-keeping with its surroundings.  As a feature of your house which both sets the tone of design style and it also affects the value of your property.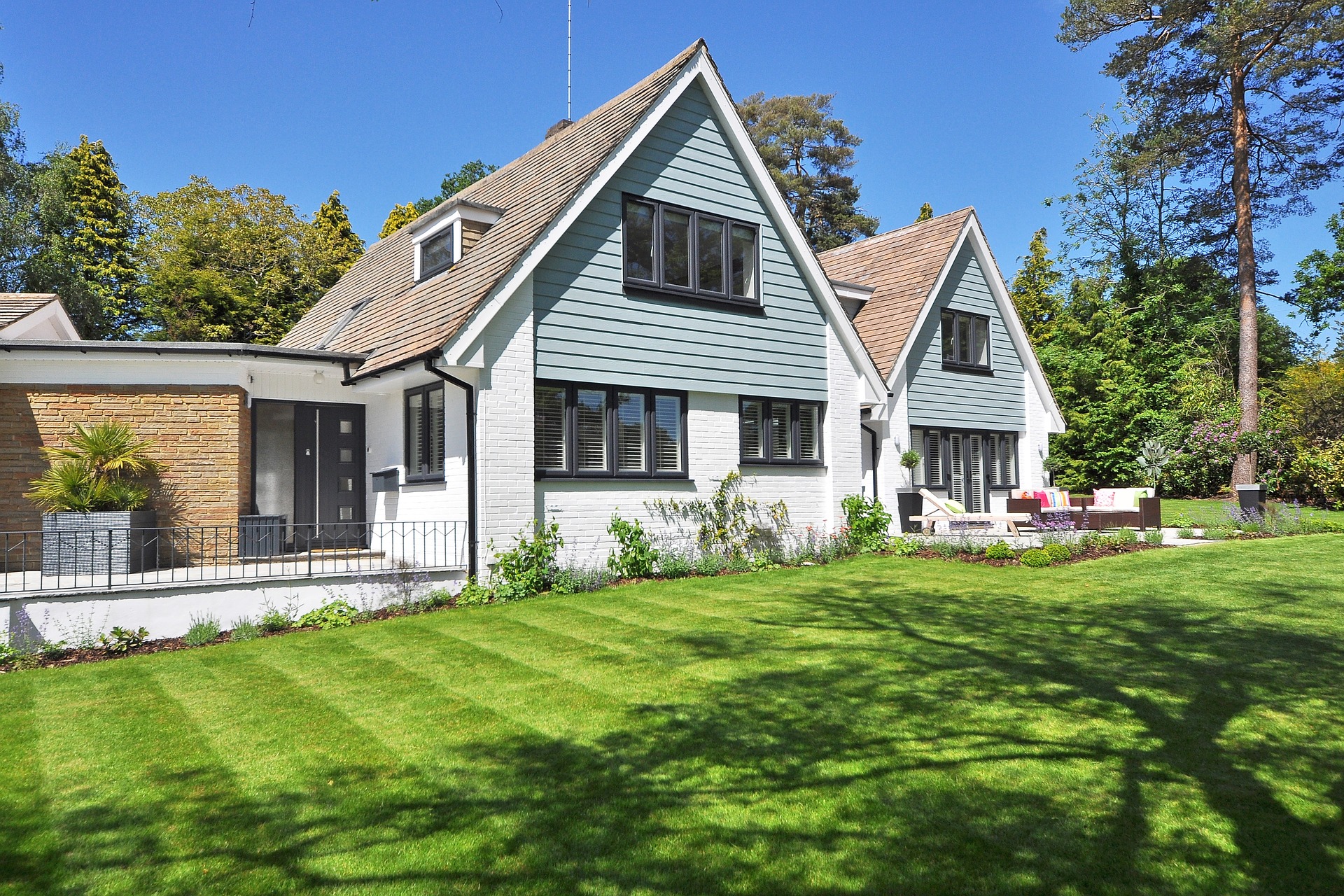 As such your door must be something which is chosen with great care and consideration.  From the color and the patterns used on the door itself to the auxiliary features such as handles, house numbers, and letterboxes, all of these details need to be factored into the overall look of your home's entry presentation.
Sizing Your Door
One of the biggest mistakes many people make is the assumption that all exterior doors are of an equal size.
Before you begin searching for possible doors and options, you should measure your existing door opening to identify your possibilities.  While most doors fit a regular set of industry specifications, many doors may require custom sizing which can have an impact on your overall end result.
Explore Your Door Build Options
Armed with your requirements and your known budget, you can begin to focus in on which design is best suited for your home. Whether you wish for something modern or traditional, fashionable or functional, conservative or unorthodox, you will need to know what material you prefer your door to be made from.
Below, we identify the five most common materials to give you a starting insight into your available options.
Wood Doors
If you want something timelessly classic, wood is by far your best option. There is nothing more traditional than a wooden door to welcome you home, something which has resulted in many modern materials taking on a faux-wood appearance in their design and construction.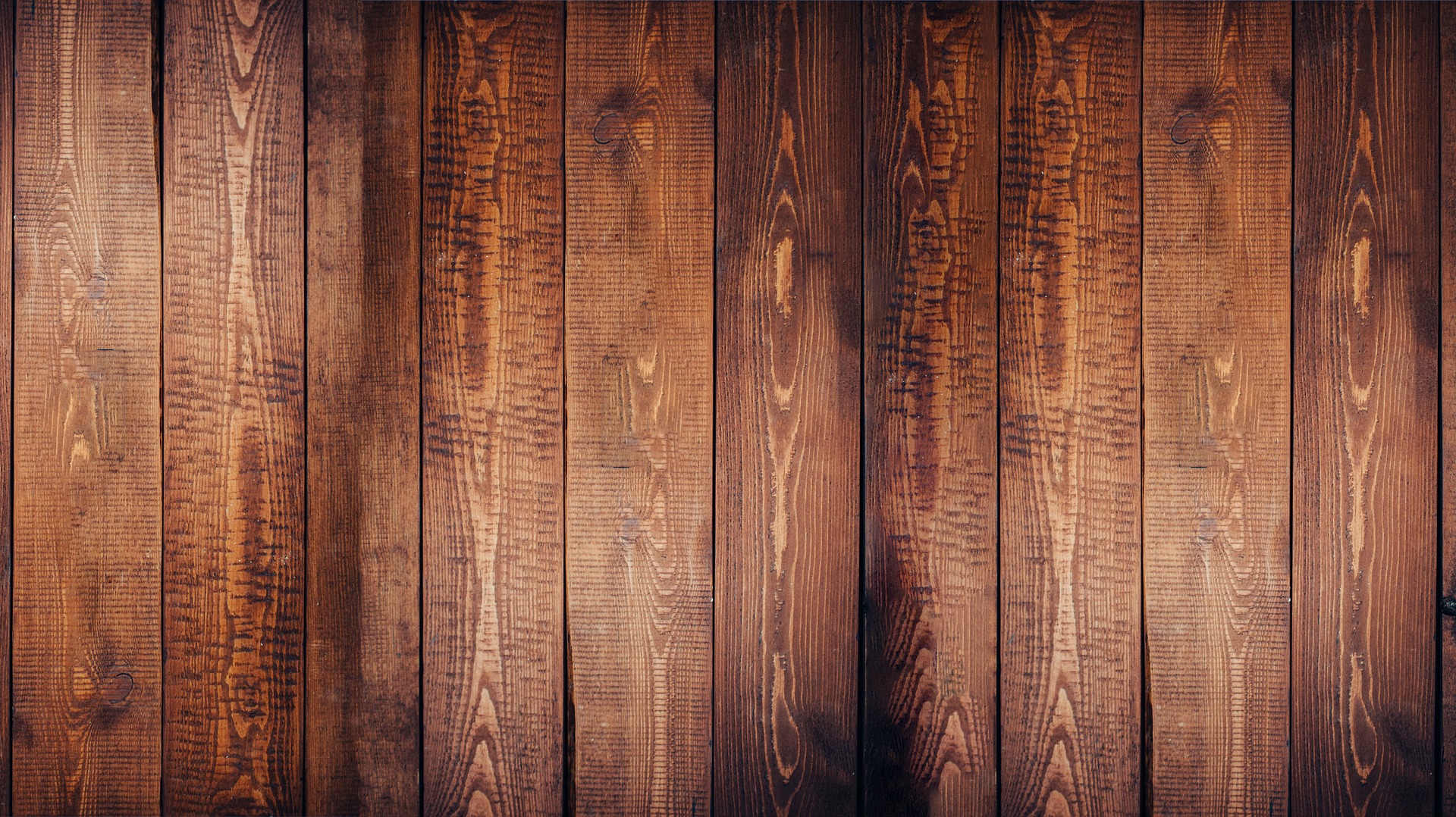 More than just good looks, wooden doors are also excellent insulators both regarding soundproofing and in terms of heating. Beneath their natural and elegant appearance, wooden doors also offer a very sturdy and safe option when it comes to security.
They are, however, a more expensive option than most other materials, especially hardwood doors as opposed to softwood doors. Both of these wood types will require more maintenance than the other materials we outline below.
Furthermore, you should always ensure that a wooden door has been pretreated to water-proof and maintain its integrity against the elements.
Timeless appearance

Excellent thermal and soundproofing

Requires regular maintenance

Expensive option
Fiberglass Doors
A more modern solution which has become increasingly popular during recent years is fiberglass. Commonly designed with a wood-like appearance, this material is also a great insulator as well as being a strong and reliable option. Like wood, it is also a more expensive material, however, it has many advantages over the traditional wooden door.
Fiberglass does not warp and distort due to sunlight or water and is far easier to maintain as there is no need to paint or varnish it every few years. This makes it the ideal choice for anyone living in particularly cold or wet environments but who still want a classically authentic look to the front of their home.
Does not deform over time

Energy efficient

Does not rot or rust

A solid mid-range option
uPVC Doors
Versatile, durable and inexpensive, it's easy to see why uPVC (plasticized polyvinyl chloride) has become so popular. Used in the making of many modern window frames, this can also add a sense of uniformity to the appearance of your house-front.
Similar to fiberglass, modern uPVC doors also look far more attractive than many people expect them to. From textured wood grain effects to smooth, weatherproof finishes in almost any conceivable color.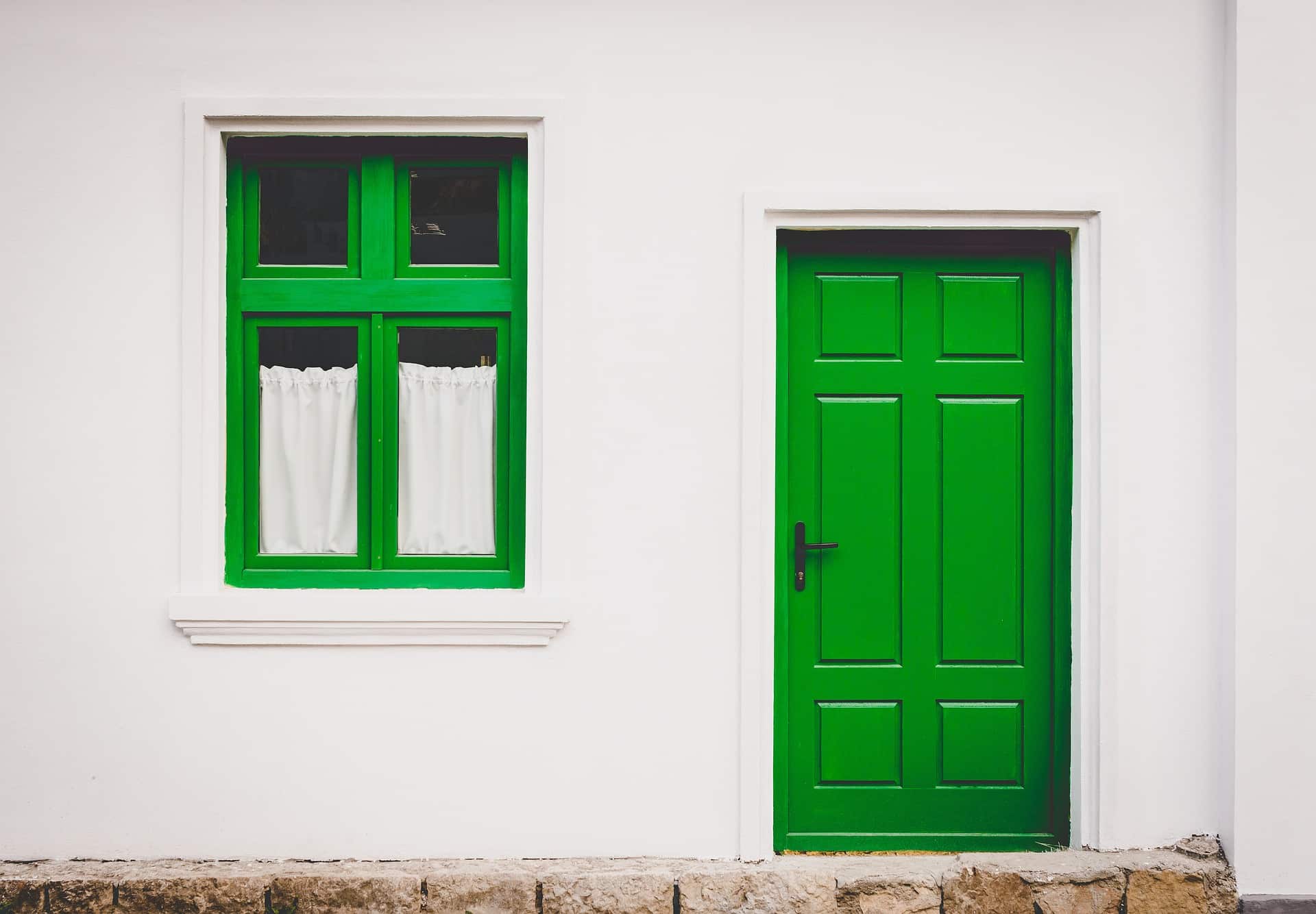 With metallic reinforcements within the body of the door, uPVC doors are far more secure than the early versions proved to be. While they are generally durable, they often fade in color over time and can be difficult to repair if they suffer significant damage.
Reliable, budget option

Minimal maintenance needed

Not as suitable for colder or noisy climates

Potentially a shorter lifespan
Metallic Doors
The thought of metallic doors immediately springs to mind images of bleak warehouses and unattractive but secure entry points. But while they are the most secure material for a door, they don't necessarily have to be unappealing.
Like other modern materials, manufacturers have devised ways to make these doors more attractive. This includes the use of various coatings, veneers, paneling, and forged elements to decorate them.
Steel and aluminum are the two metals most commonly used but both offer relatively low sound and heat insulation. To address this, many metallic doors have an insulating filling but these options are at the higher end of the price range.
Highly durable

Fire resistant

Incredibly secure

Poor heat and soundproofing
Glass Doors
While not a common choice, solid glass doors are growing in popularity. They provide a clean, modern look and allow more natural light inside your home.
Modern glass doors have evolved a long way over the past decade. It's now possible to maintain your privacy with one-way glass that prevents your neighbors from seeing inside your house. Insulation and security are also becoming less of a concern with advancements in double glazing that will keep you safe and warm.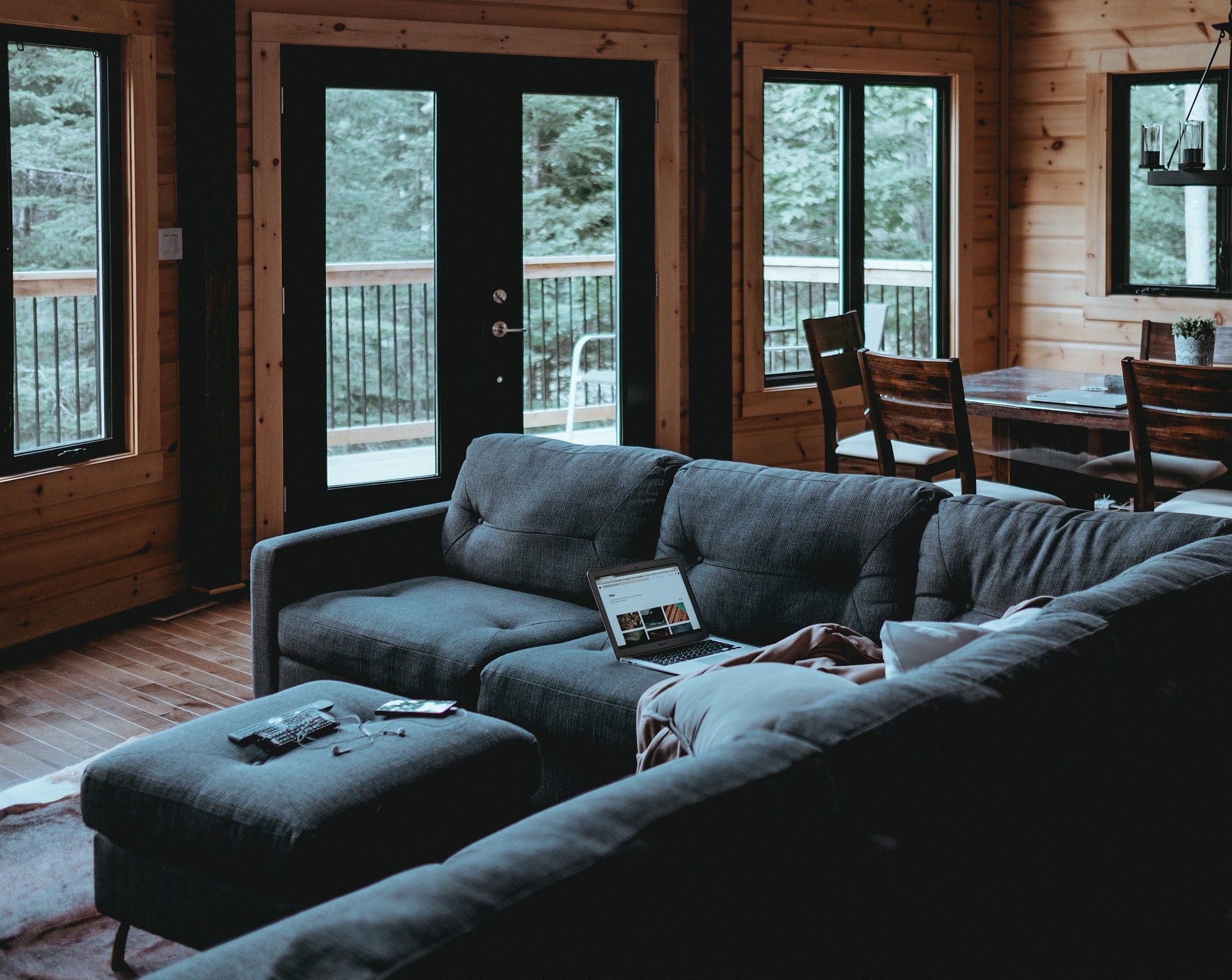 While full-glass doors are still a relatively rare choice, more doors are being made with glass used as part of their design. From small details to lavish finishes, glass can add a sleekness few other materials offer and is something which should at least be considered.
Elegant finish

Extremely durable

Source of natural light

Can be very expensive