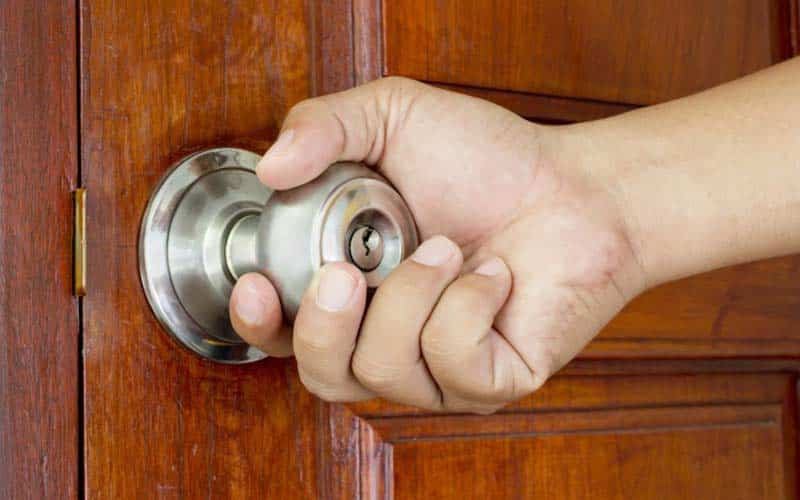 Inefficient entry doors are one of the leading causes of burglaries. Older properties are especially prone to burglaries owing to the vulnerable doors they possess.  Older properties come with a special beauty however, if not properly taken care of they can quickly turn into a nightmare! There are a number of reasons why older doors are vulnerable to burglaries than newer doors, some of which include:
Rotten Wood
Older properties normally come with wooden frames and doors which over the years are prone to rot. Some rot is visible to the naked eye while other rot is not. The rot that is not visible is especially dangerous as you assume your home is still in good condition and yet it is not! You need to regularly inspect the wooden doors for any signs of rot or termite infestation to be on a safe side. Make use of professionals to help inspect your properties' doors or frames so that you are in a better position to deal with the rot or other potential problems that may otherwise make your home vulnerable to burglars. Where the need arises, you should consider a door replacement for example when you find that there are holes present on the door or frame. You should not wait to replace your doors in case you find that they are rotting, rotten or otherwise in a less than fit condition to provide you with a certain level of protection against burglars.
Inviting Decorative Panels
Older properties normally come with cool decorative panels. Unfortunately the same panels are many a burglar's paradise. Such panels are normally easy access to burglars. For example, when such doors come with glass then a simple smash of the glass provides the burglar access inside the property. In the event that the property has an alarm system installed, burglars are normally able to easily identify this trough the glass door panels.  In other words much as such doors may be great to look at; they may not be great to provide you with protection against burglars.
Aging metal
Older door hinges, locks or latches made from metal tend to get subjected to a certain level of fatigue. Such levels of fatigue make such doors vulnerable to burglars as they can be easily broken into with a simple kick for example. As such, you need to regularly inspect your doors to ensure that they are working as they should be.
In order to do away with easy access to older properties you should seriously consider door replacements. Remember to make use of the best quality doors for your door replacement project to ensure that you curb potential burglars to your property. You should seriously consider the door's quality before proceeding with the purchase as you will have to live with the doors years down the road!
Much as it is possible to perform door replacements on your own. In order to avoid problems during the installation, it is better to make use of the services of a qualified professional such as the team at Imperial Windows & Doors.
In case you have an older home, take a look at your doors and seriously consider replacing the entry/exit doors in case you haven't yet. This will help ensure that your home is relatively safe from burglars. Get in touch with the professional team at Imperial Windows and Doors for help with the installation and enjoy quality door installations that will be with you for many years down the road. We can help you find the most appropriate door replacements for your home!