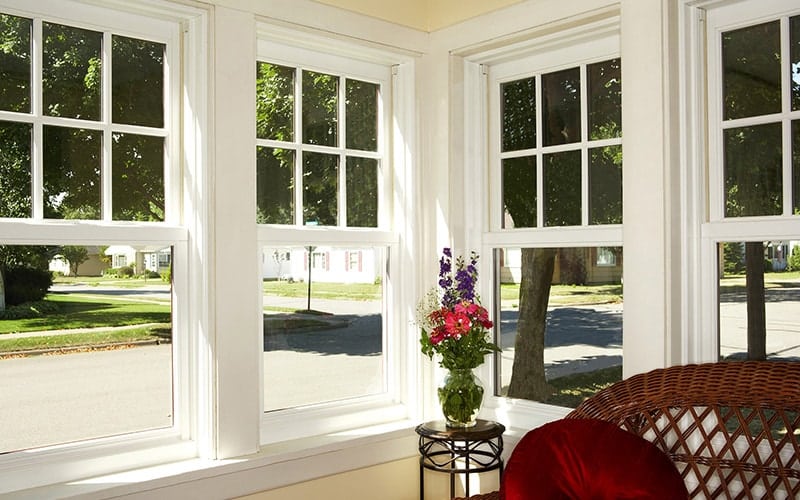 Although there are other materials used in window making; wood frames and all-vinyl are the most common. Other materials include all-aluminum and all-fiberglass. The price tag on the window doesn't necessary mean that it is of good quality or that the window is energy efficient and functional.
Let's have a look at the three relatively common window materials used:
Wood Frame
Windows made with solid frames are normally of solid wood although there are instances when they can be made with plastic with wood fibers that are embedded. In other words, there are quite a number of hardware finishes that can allow you to choose a style that matches your home.
Vinyl Frame
Vinyl frame windows are normally not as expensive as other windows. They also don't need to be stained or painted.
Fiberglass Frame
Although relatively new, fiberglass frame windows are making their mark in the windows market. Such windows are embedded with plastic thus making them stronger and stiffer compared to a number of other windows.
Different types of windows in the market
There are a number of window types in the market, some of which include:
Casement Style Windows: Casement style windows are hinged on one side much like a door. They are easy to clean and provide great ventilation when they are fully opened. Compared to double-hang windows, they are also more airtight simply because the sash does lock against the frame to close.
Double-Hung Windows: Double-hung windows are the most commonly used window types in the market. Not only are they easy to clean but also allow for air circulation when the lower inside sash slides up and the upper outside sash slides down.
Single-Hung windows: Much as single-hung windows have a close resemblance to double-hung windows, only the bottom sash of such windows does move. In terms of price, they are also cheaper than their double-hung window counterparts.
Awning-style window: Awning-style windows are hinged at the top and do open outward. They are almost similar to casement style windows simply because the sash does press against the frame thus ensuring that the windows close rather tightly.
Hopper-style windows: Hopper-style windows are the opposite of awning windows in the sense that they are hinged at the top and they do open either inward or outward.
Fixed Windows: Fixed windows as the name suggests are airtight and don't open. As such, these types of windows are used in places that require lighting but no ventilation.
What to look out for
There are four basic things you should look out for when choosing windows and these are:
Cladding which covering or coating on the window to help protect it against harsh elements. Windows can be clad in vinyl, aluminum or fiberglass.
Double or Triple Glazing which determines the amount of insulation a home will enjoy. Double-glazed windows come with a sealed space between two panes of glass filled with gas or air while triple-glazed windows have an additional layer of glass.
Low E-coating which helps improve the efficiency of the glass by letting light in while at the same time reflecting heat. In cold months, the coating is applied inside the window to keep the heat in while in the hot months it is applied on the outside to reflect the sun's heat out.