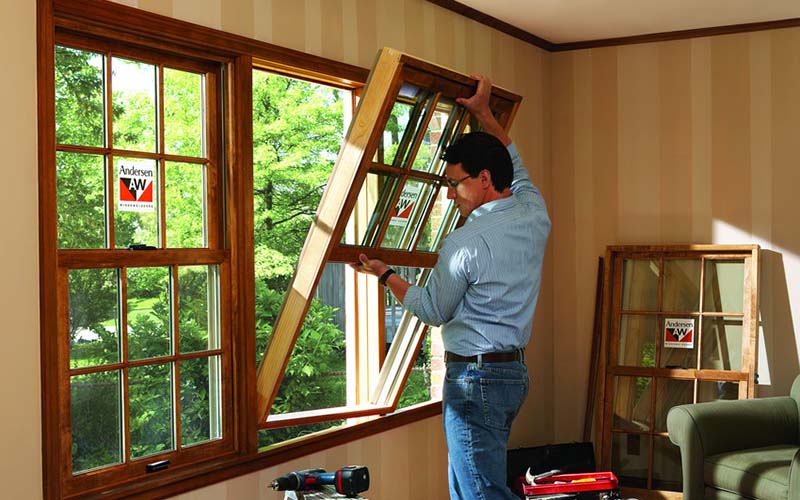 There are a number of reasons why you should consider replacing your windows in your Toronto home; one of which is to get rid of the old and introduce the new. However, safety some of and energy efficiency are the top most reasons. Ideally, you should seriously consider replacing your windows if your home is over 15 years. This is because over the years windows tend not to function as they did when first installed. For example, you may find that thanks to your windows, your home is not as energy efficient as it should be.
Let's have a look at some of the reasons why you should consider changing your home windows:
1. Furniture, curtains or carpeting starting to fade
This is a sure sign that the windows in your home are probably not the best in keeping the sun from damaging your property.  Ideally, you should consider new windows with low-emissivity window glass coatings which help reflect the sun's rays away from your property. The best windows for the job are those that have double or triple panes and come with a built-in tint to help keep out the sun.
2. High Energy Bills
If you know that you are not consuming much energy when using appliances in your home then you should consider taking a closer look at your windows. Normally, single-pane windows are the trouble causers for high energy bills as they are incapable of helping conserve energy. Such windows tend to increase heat loss during winter mothers and increase heat gain during seasons that require air-conditioning.
3. Energy Rebates
Rebates are often given for homes that have new energy efficient windows by the utility companies and the government. In case you fall in this category then you need to check with your local energy company or window dealer to find out specifics on such energy incentives.
4. Increase Home Value
New windows have the capacity of increasing your return on investment up to 80% which is why you should consider replacing your old windows. This is especially the case if you wish to sell your house in the near future.
5. Home Safety
Did you know that with time, old windows don't provide the much needed security as they should? Such windows tend not to lock as well as they should or they may not open as easily as they should in case you are faced with an emergency situation.
6. Added Beauty
New windows can help with face-lifting your home. This way, it looks impressive to visitors. They help add a dramatic touch to your home improvement project.
7. Replace Cracked & Broken Windows
You don't want to sleep with a cracked or broken window because your safety may be of concern. The winter time is especially not good to have broken or cracked windows around as the glass tends to become brittle and cold. In addition, such windows are a huge concern in as far as the drafts they tend to cause.