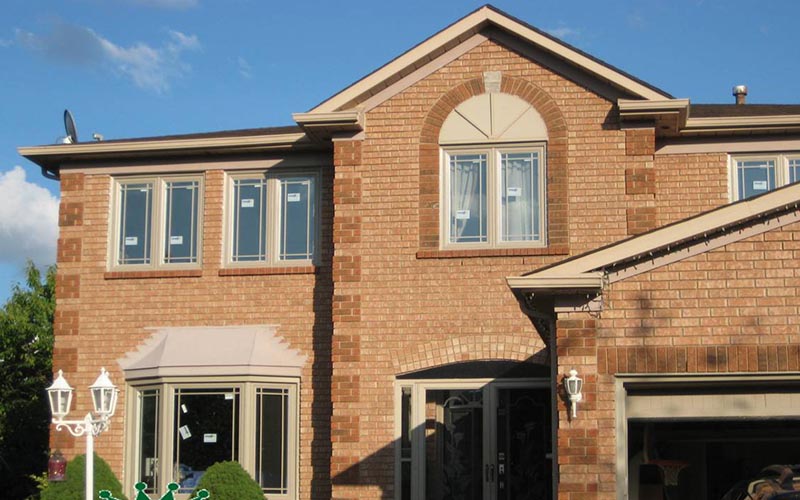 Overtime, with the entrance of new fashions or the deterioration of old windows there comes a need to install new windows in your home. When it comes down to finding the right windows for your home, there is a wealth of choices to choose from-from the double pane to the energy-efficient windows plus a lot more in between.
There are a number of things to consider while choosing a window- from the style, the material used to the features it comes with. You should avoid buying just about any window since in most cases, windows tend to remain in the home for up to 20 years if not more.
You have to decide on whether or not you will be getting new windows for your home or replacement windows. In order to make the best choice, you need to know the difference between the two:
New Windows
You should consider new windows when you want to install a completely new window in the old window space. This means that you wish to change the shape and size of the current window. New windows come with labor costs to the contractor. This is why much as they technically don't cost more than replacement windows; the overall price tends to be slightly higher.
The greatest advantage to installing a completely new window in your home is that you get a totally different appearance when the job is done.
Replacement Windows
Having replacement windows installed in a home implies maintaining the current surrounding trim or frame and simply removing the old windows and replacing with the 'new 'one. In other words the new window should be designed to fit perfectly in the opening where the old window was. Since you don't have to deal with creating additional space for the new window or install a new frame, the labor cost tend to be lower than fitting a new window.
You should consider going for replacement windows if you notice that the existing frame is still in good condition. Such windows can either be custom made to fit or they can be of a stock size depending on the manufacturer.
Window Styles
Now that you have an idea of choosing between a new window and a replacement window, you should consider the window style next. Basically, there are four types of windows that are popular which are:
Single Hung Windows or Double Hung Windows which can be found in quite a number of homes. The single hung window can only be opened by sliding up while the double hung window can either be opened by sliding up or down. One of the main advantages attached to double hung windows is that they help prevent children from trying to climb out the bottom window.
Casement Windows which normally come with one large sash that is hinged vertically and will open by swinging out. This style of window usually makes use of a lever or other mechanism to open.
Awning Windows which are hinged at the top and can be opened when the window is tilted out from the bottom. As with their name, Awning windows do take on the appearance of an awning when opened.
Slider Windows which open from side to side are a great choice for those with limited outside space in which to swing a window open.
Window Frame and Sash Materials
When you are done deciding the style of window you should include in your home, the next things you should consider are the window frame and sash materials to be used. It is important to understand the type of material used on the window so that you don't end up investing in a wrong window. Common materials used in a number of windows today are wood or vinyl. In addition, there are variations such as 'wood clad' windows available. You may also find aluminum frame windows in your search however; these are not many people's favorite since they are not as energy efficient as wood or vinyl.
Wood Windows: Not only is wood beautiful but it does posses great insulation capabilities which are great for resisting heat and cold. When selecting wood windows, bear in mind that they do come with a certain level of maintenance since they are prone to things such as rot and moisture and is not well protected. The wood can be protected with paint or stain.
Vinyl Windows: Thanks to its virtually maintenance free nature, vinyl is one of the most popular material searched for by home owners in windows or fences. That in addition to being reasonably priced, providing excellent insulation and looking good.
Vinyl Clad Windows: This style of windows comes with the beauty of wood on the inside and the excellence of vinyl coating on the outside. This translates to a beautiful wooden window with the added benefit of a maintenance free feature on the outside thanks to the vinyl coating.
Finding the right window glass
The next thing you should look into is the window glass. Today, you will find a world of glass choices to choose from thanks to the advancement in technology. You can opt for the double, triple, or quadruple-pane glass depending on your style and pockets. Bear in mind however that an increase in the number of panes that come with the glass doesn't translate to an increase in the insulation capabilities of the window. If you are looking for added insulation, you should pay attention to the air between the glass panes. With the advancement in technology, a number of manufacturers are making use of an inert gas (normally argon) in place of the air in between the panes to provide better insulation.
Impact Resistant Glass which holds its own under extreme weather conditions. This type of glass may crack when hit with a baseball bat but it will not shatter and spread glass shards everywhere!
Low Emissivity (Low-E) Glass which comes with a special microscopically thin layer of material that is virtually invisible on the glass surface. The material is important for reducing the amount of heat flow through the glass.
Window Quality
You should not forget the window quality while selecting windows for your home.  Remember, you tend to get what you pay for! Ideally, you should seriously consider going for windows manufactured by a popular company as opposed to a new entrant in the market because they tend to come with a wealth of experience in window making. While looking at quality, besides the price factor; you should also consider the window maintenance and ease of use.
Window Warranties
Different window manufactures offer different warranties to their clients. As such, you should pay close attention to the warranty on offer most especially where the glass is concerned.
Finding the right window contractor
Once you know which windows you will be buying for your home, the next thing you should consider is who will be doing the installation. Go for a well trained contractor if you wish to get the job done right the first time. Here at Imperial Windows and Doors, we're experts when it comes to replacing your home windows. Contact us today for a free quote.