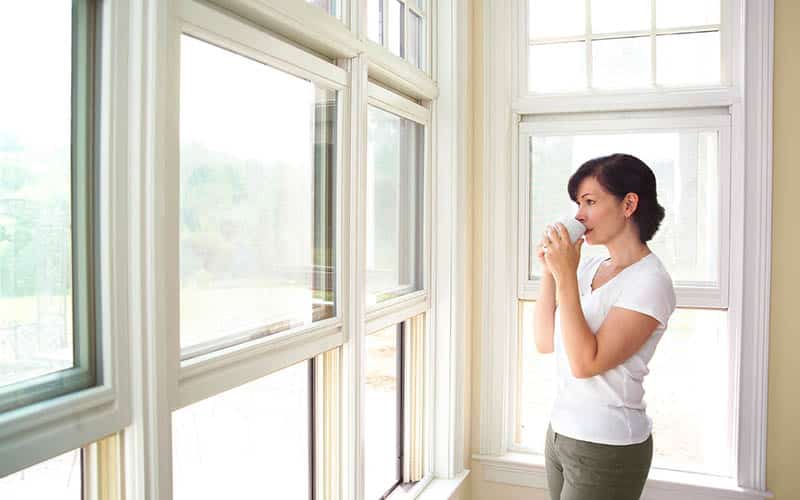 In order to enjoy good ventilation, your home must have clean, functional windows. It is important to maintain and take care of your window so that they in turn can take care of you and your family! In the event you find that your windows are not as functional as they should be or that they are not as energy efficient as they should be then you should consider replacing them.
The choice between window replacement and window repair normally comes after a number of factors have been looked at. For example, you should consider replacing your windows if the glass is broken or cracked. On the other hand, you can repair an aged wooded-window that has sashes that have worn out.
Benefits of replacing windows
There are a number of benefits attached to windows replacements, some of which include:
With the right windows replacement, you get to save on your energy costs.
You get rid of things such as air leakage, drafts or radioactive heat loss with the right windows replacement.
Windows replacement options that help reduce UV sun damage are a huge plus to saving property.
The right windows replacement can help increase the resale value of a given home.
You get to enjoy better sound proofing especially if you are replacing old windows that are otherwise not soundproof.
You get to enjoy better functionality with the window replacement. No more do you have to deal with windows that don't open or close as they should.
When done right in terms of material of windows used and installation, the windows replacement tends to come with less maintenance requirements.
You get to do away with problems such as water leaks, humidity problems as well as pest infestation.
Things to consider before replacing windows
There are a number of things to consider before replacing windows in your home, some of which include:
The type of house you wish to install the window. You need to ensure that the window aligns properly with the style of house. This means following trends where necessary. For example, a wooden window will look out of place in today's modern house.
You need to consider your budget for the windows replacement. Look for the different alternatives available in the market before arriving at your choice and pay close attention to the materials used.
Pay close attention to the quality and durability of a given window. Always ensue that you are comfortable with the warranty given for the windows replacement.
Take a look at the style of windows replacement. When considering style, you should not forget about functionality. For example, if you want more light and air into your home, then you should consider windows with wider openings.
Regardless of the windows replacement option you choose to go with, you need to ensure that installation is done right. This way, you don't end up with a non-functioning window only a short while after installing. Much as it is possible to replace your own windows, it is better to seek the help of a professional if you want the job done right the first time.