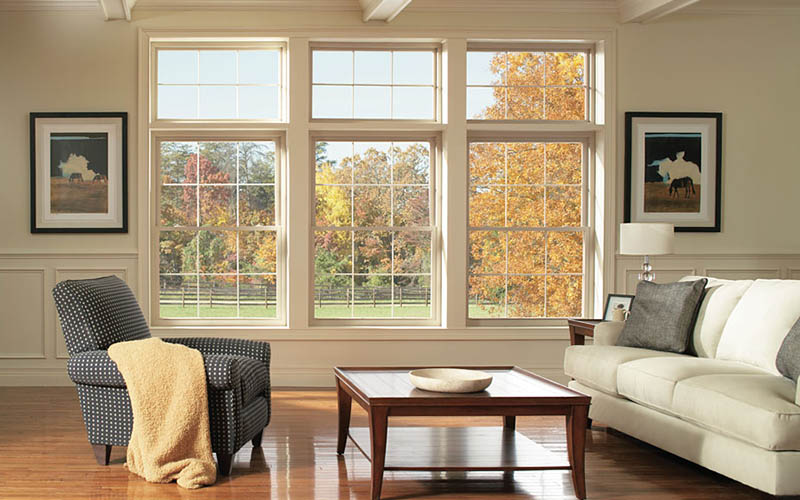 One of the foremost providers of windows in Greater Toronto Area, Imperial Windows and Doors provides its customers with a variety of energy efficient windows, whatever needs customers have. Our top quality windows are produced by only the best manufacturers, meeting our stringent quality standards. Customers also have the choice between different types and sizes, allowing them to find the perfect windows for their homes. Whatever kind of windows customers need, Imperial Windows and Doors have a solution for them.
High quality windows place a huge role in regulating the temperature of your home throughout the summer and winter months. When it starts to warm up during summer, it's critical to have windows that function well with outside temperature so that your home stays cool without needing to use additional appliances like ventilators or air conditioners. Good windows that are well-sealed are very helpful in keeping pollutants like dust, pollen and other types of allergens from going into your home.
Why Improved Insulation at Home is Important
A major function of your windows is to keep air sealed in your home. Maintaining a home's air seal is very important to regulate temperatures during the cold and warm months. Homes that are properly sealed keep drafts out, keeping you cooler during summer days without needing to use additional energy on appliances.
In fact, many homeowners are not aware of how good energy efficient windows are against outdoor elements. For example, energy efficient windows keeps summer heat out, leaving rooms cool and comfortable for homeowners and removing the need for additional air conditioning. Because energy efficient windows keep the cool air in, homeowners do not need additional energy for air conditioning, saving them also a lot of money along the way. Homes are also then more environment-friendly and cost effective. Imperial Windows and Doors Energy efficient Windows in the Toronto Area save homeowners a huge amount on costs for heating and cooling.
How to Protect Your Furnishings in Your Home
Aside from regulating your home temperature, energy efficient windows also have a special UV ray-blocking coating that protects what you have in your home, because the sun's ultraviolet rays can actually damage your furnishings like rugs, carpets, wood, textiles, leather and furniture. When the sun is streaming inside through your windows, the following furnishings either become faded, sun-bleached or dried out because of the UV rays. Windows that are energy efficient like our windows help keep these dangerous rays out, and keep your furnishings from being damaged by the sun.
Call Us Today For a Free Consultation
Imperial Windows and Doors can provide whatever customers need, whether its window replacement or window installation in Toronto. All cutting-edge products and materials that meet exactly what customers are looking for are available for our customers. Simply call or contact us if you need more information about our top quality products or need a free estimate on your next home improvement project.