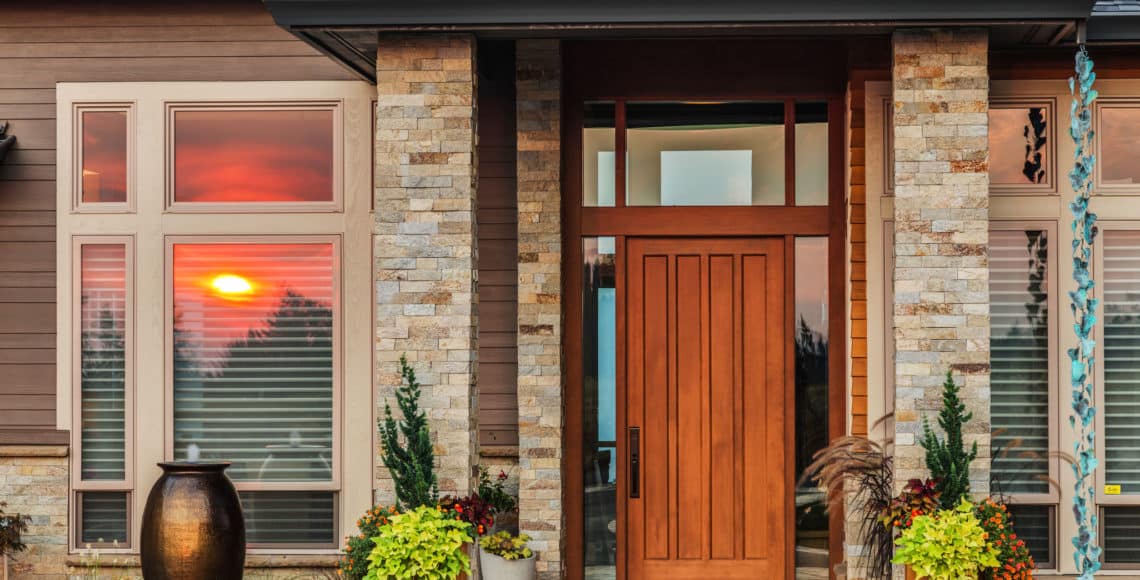 Your front door is one of the first impressions people will get from your house. So you want a stylish one, right? But you need to consider practicalities when shopping for your front door as well as style. We have some knowledge to share with you on how to purchase your front entry door.
There are a number of different factors you need to take into consideration when it comes to purchasing a new front entry door for your home. To make this process easier, we've created this how to post outlining some of the things you should think about before buying new doors.
Protecting Your Home with a Solid Door
Of course you'll need to consider the safety aspects of your front door. This is going to be a feature of your house which gets the most attention, this can be unwanted attention! It's rarely the door itself that will let unwanted visitors into your home (unless it's hollow).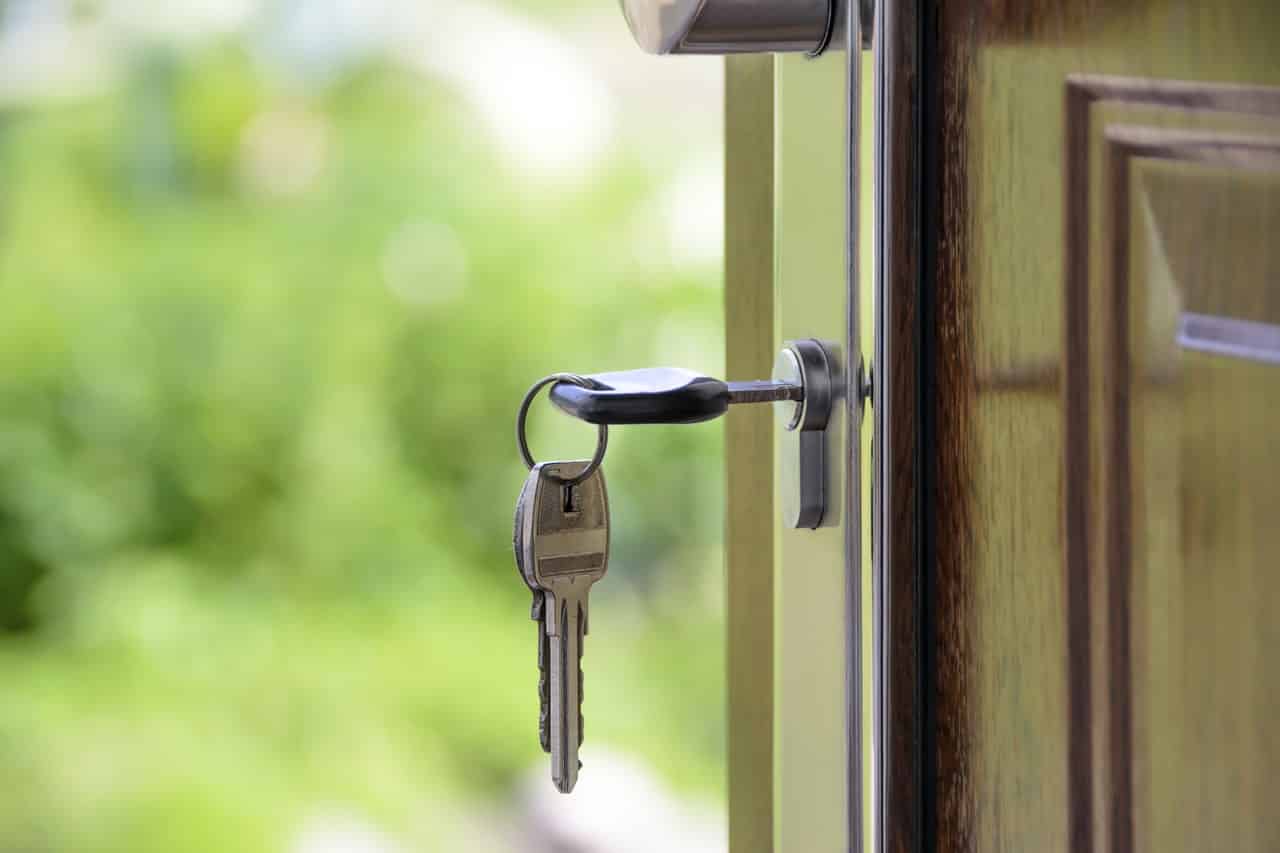 There isn't normally a huge difference between materials for front entry doors when it comes to safety. The difference is the type of lock the door has. In a nut shell, You'll need to ensure you're getting a strong locking system for your front door to keep your home safe.  
Choose a Single Manufacturer
It's worth mentioning that when buying your new front entry doors all the components will be better from the same manufacturer. This is because they will fit like a jigsaw! By staying with the one manufacturer you will be sure to have a smooth fit. 
Energy-Efficient Options
Now this is something that is very individual factor when buying your front door. You may be looking for a door that has good insulating qualities. However this is only beneficial if your whole house is well insulated as the front door is only a small portion of your house.
If you have a well insulated house and you're looking for a door which maintain this, there are certain materials which will be best to look at. Doors made of fiberglass and steel tend to have more success with insulation. The doors with the best insulating value will be energy star qualified.  
Front Door Material: Fiberglass vs Steel
Front doors are made of various materials, each of which has their strengths and weaknesses, so it really depends on preference. We will list the materials pros and cons to give you an overview of each, this may help you make your decision. 
Fiberglass Door Pros
Resists wear and tear
Can be painted or stained
Moderate pricing
Dent resistant
Low maintenance
Fiberglass Door Cons
Can crack under severe impact
Steel Door Pros
Inexpensive
Secure
Low maintenance
Energy efficient
Steel Door Cons
Dents are hard to fix
Scratches may rust
Not as weather resistant as fiberglass
As you can see the materials vary in their features. When choosing, it depends which of the above are most important to you as an individual. We hope this overview of materials has given you the information you need to make your decision! 
Entry Door Features
This list of features available for doors is endless. It would probably take you all day to find out about all of the features available! However there are some that need consideration before purchasing your front door.   
Adjustable Thresholds
An adjustable threshold will give your front door durability. By adding this feature your front door will be weather resistant for a longer period of time. Nobody wants to be caught out in the winter that's for sure!  
Door Glass Options
Glass is normally added for presentation. Although it's pleasing to the eye it may not be the most practical addition. However we understand that this is an option many would like to consider. If you're considering glass inserts it's important to ensure you've got the best locking system to suit that particular style.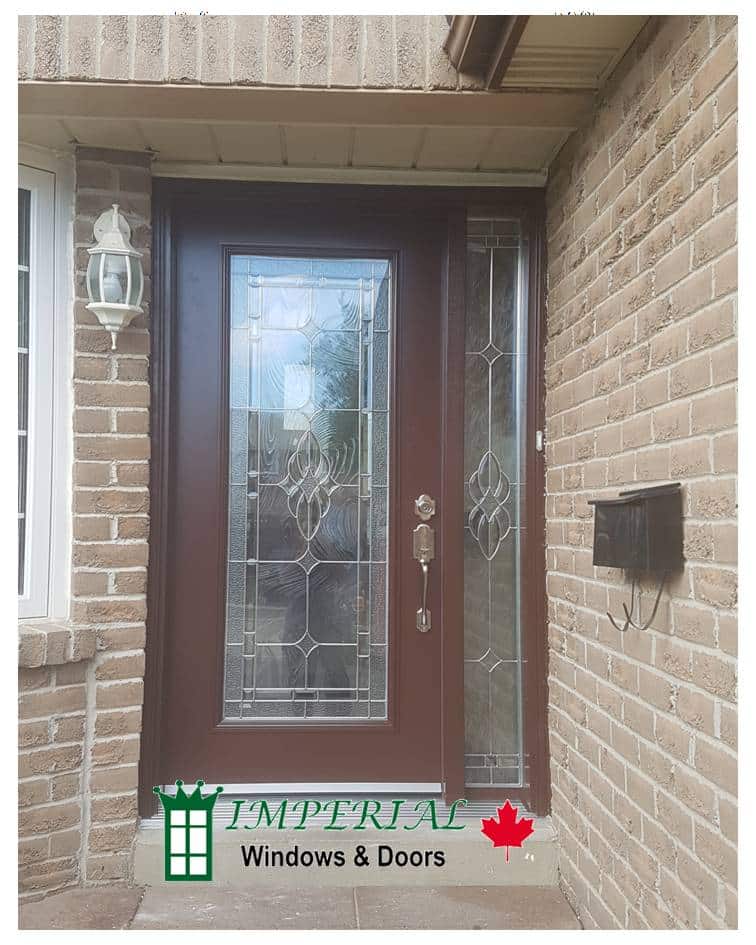 This is so that burglars can't simply break the glass and let themselves in. Glass inserts can also reduce the doors insulating value. It's best to consider double or triple panel glass.  
Rails and Stiles
These are used to brace a wood door. It's best to look for rails and stiles made of laminated wood and covered in veneer. Choosing this material will ensure you have the greatest resistance to warping. 
The above features are discusses due to being more practical additions. You are able to find many which will improve the presentation of your front door such as glass designs and sidelights. Of course this will put a bigger dent in your wallet though!  
Choosing Front Door Presentation Style
So we've spoken about the practical side of things. Let's talk about presentation. As much as some of us don't want to admit it but style plays a big part in our decisions, and why not? There's no shame in wanting to have a front door that sits beautifully with your house!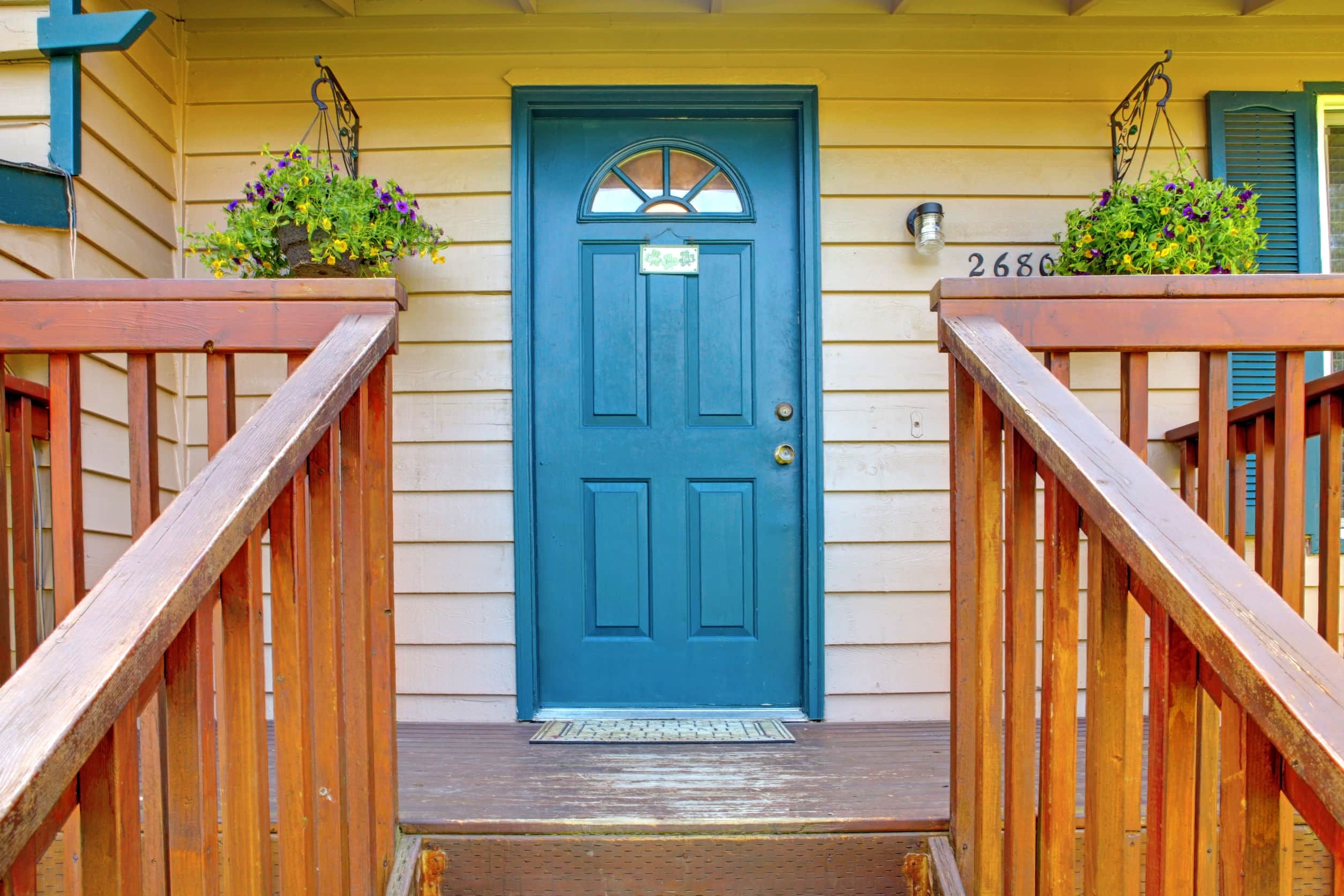 Save the best until last. Once you've decided on your materials it's time to search for that perfect front entry door!  
Updating Your Front Doors
Now you've made all the decisions on your perfect front entry door it's time to buy! Look at it as an investment on your home, a stylish and practical one! We hope we've given you enough information to assist you with this decision. Our aim is to help you feel confident in making your purchase.  
It's also worth mentioning that it can be difficult to fit doors correctly. Unless you're a skilled carpenter then we suggest letting a professional take this off your hands. There can be issues arise when fitting a new door whether it be to replace an old one or a new house. Only a professional will likely know how to manage these issues and fit the door correctly.  
We have a helpful team available to assist you with your search. Take a look at our doors we have available today, we're sure you'll find one that fits what you're looking for!