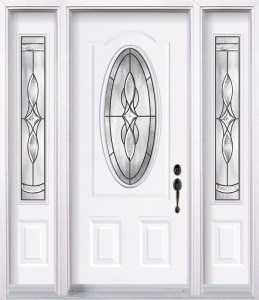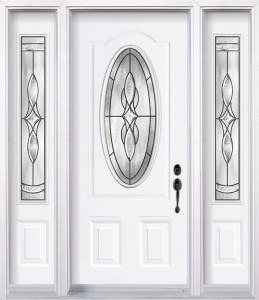 Steel entry doors are one of the many exterior doors that homeowners can choose from. These kinds of doors offer the best possible protection against any outside threats. Steel entry doors are also built to last a lifetime making it the ideal solution for homes that require absolute security for their property. Its polyurethane insulation beefs up the natural insulating capabilities of steel to provide double insulation for homes. This can literally translate to great savings as well as energy efficiency.
Features and Benefits
Magnetic, compression, and flexible weather stripping provides ample protection from the elements such as wind and dust to form an airtight seal for the home.
Heavy-duty, and well-sealed steel hinges made of zinc chromate provide an airtight protection from the elements.
Aluminum sill self-drain which has been thermally broken provides an excellent protection against water seepage and dust, especially when combined with bottom sweep.
Finger-jointed, treated, and kiln-dried Eastern White Pine frame, stiles, and rails prevent decay and warping while providing thermal break and structural stability.
Rigid galvanized steel facings provide protection against splitting, cracking, warping, and rusting while adding security.
Reinforced lock block provides for a wide range of deadbolts, locksets, and other decorative hardware to be integrated.
Foamed-in-place polyurethane insulated core provides excellent R-value and structural stability.