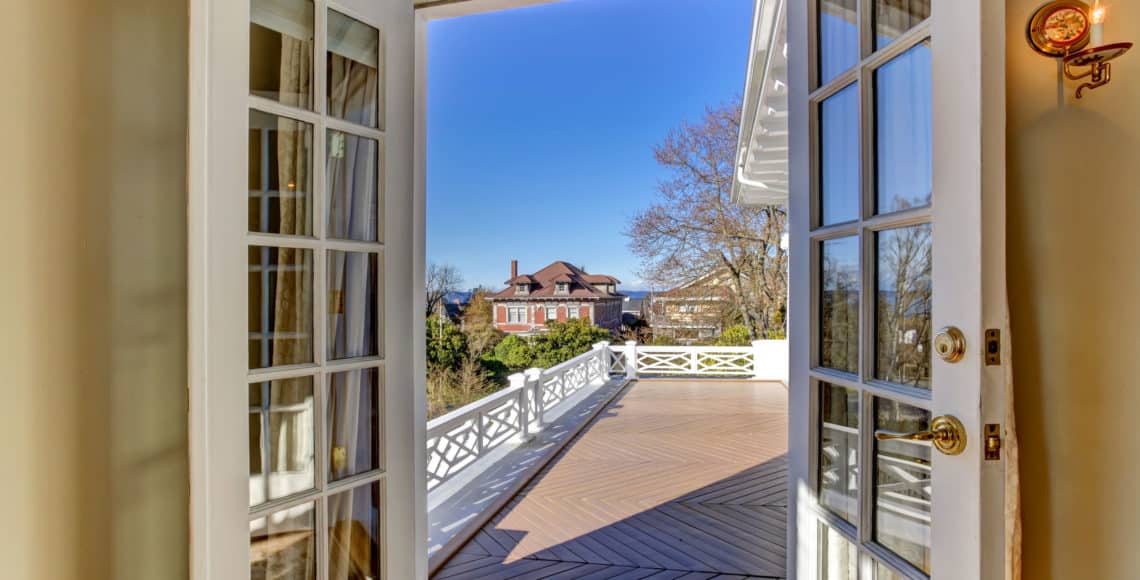 French doors are sources of light, beauty, romance, and elegance. They are not only for the old-fashioned or the old souls. French doors are for everyone. With french doors to welcome you home, there is always a tender touch, a feel of the past with contemporary twist.
Are you thinking of installing french doors in your own home? Good. That is an absolute smart choice to uplift the mood of the home and to boost the energy of the house from the outside.
Here are the benefits of french doors:
1) They are classic and always stylish
French doors speak of somewhere in time but they never go out of style. Trends in home improvement and interior design may come and go but french doors will stay as a favorite. Experts always recommend french doors for families because they connect inside and outside. If you love the sun, they are perfect!
Tip: go for a white-framed french doors if you want to maintain a classic look. Indeed, old is still gold!
2) They  add romance in your daily life
Open it wide and you'll receive the beautiful energy only french doors can give. Close it slow and still welcome a beautiful view of the outside and the surroundings. Romance is not the usual lovey thing you see in the movies. It is this silky feeling that eases your stress and puts a smile on your face.
Tip: You can hang a light curtain to complement your french doors. This will add to the beauty of it. Light will also get filtered in a wonderful way during summer.
3) They give elegance to your home design
Elegance does not have to be shiny and shimmery. It can be quiet and appealing. French doors have that in them. They definitely add elegance to your home design. When you aim for minimal yet elegant look, go nowhere and choose these kind of doors. They add that sense of poetry and closeness to your home. It is a great addition to the energy inside the house shared by the family.
Tip: You can add pieces inside the living room that can complement the looks of your french doors. You can place white vases and other ceramics. Some macrame dream catchers can go well too.

4) They allow you to see the front yard
Welcome the changing of seasons and guests by french doors. You are able to see outside from a glimpse and it is such a beautiful chance. It is definitely stressful to feel enclosed in a space and that opening from outside is unique. Can you imagine having a glimpse of the first snow? The first falling of leaves? The first rainfall? Ah, such a sight!
Tip: For the different seasons, you can use various type of curtains to accessorize the doors. Curtains filter the amount of natural light and can also add to the styling.
Are you now ready to get your new french doors installed? Do you need help in replacing your old door with french doors? Let Imperial Windows and Doors do it for you!