For maximum protection especially against weather extremes, you will find that Storm doors are your excellent choice. Primarily designed to give you ample ventilation during the searing hot summer months and keeping you warm and comfy during the freezing winter months, Storm doors are simply the best when it comes to providing absolute protection for your home.
Some Storm doors come with fully interchangeable glass panels as well as window screens in order to allow for maximum visibility to the outside world without letting insects, bugs, and pests to enter the house. With highly customizable Storm doors, you can successfully marry form and function by integrating unique, well-proven, and rigorously tested hardware accessories to compliment any design feature you may require. Storm doors are not simply protection against the harsh elements. If the Storm door has been fully customized, taking into consideration the different architectural elements of the home, then you can be assured of an overall improvement in the aesthetic and economic value of your property. To put it simply, Storm doors are excellent choice for maximum weather protection while elevating the overall aesthetic and economic value of the home.
Features and Benefits
Die cast corner that has been duly reinforced provides excellent durability and strength to the overall structure.
Heavy duty hinges with precision engineered oil-lite bearings provide for ease of operation while at the same time allowing unmatched strength and durability.
3 millimeter thick tempered glass provides excellent protection against breakage.
Unmatched weather stripping provides excellent weather and element protection particularly against wind and water.
Highly customizable heavy duty hardware allows for both smooth, easy operation and consummate classic, timeless elegance.
Backer angle provides for an excellent and complete finish.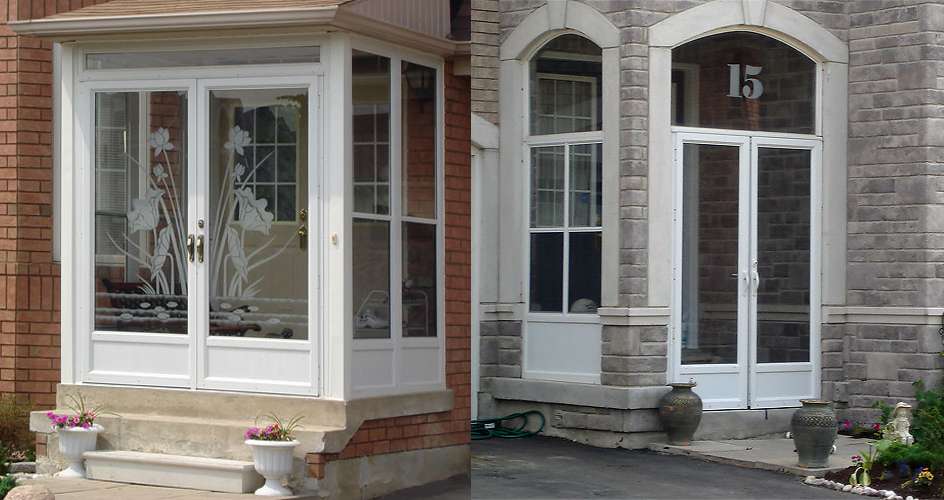 Porch Enclosures
Porch enclosures are excellent choices when it comes to gaining the complete access to the outside without necessarily endangering your security. Porch enclosures allow homeowners to open their doors to glass and screen without worrying about bugging insects and other pests that may want to gain access inside the home. Porch enclosures also provide homeowners additional protection in extreme weather conditions such as during harsh freezing winter weather. Porch enclosures make excellent addition to Storm doors as it provides the necessary first layer of barrier protection against harsh weather elements. Any home that is located in areas where the winter can be unforgiving can really benefit from both Storm doors and their reinforced Porch enclosures.
Additionally, Porch enclosures provide the following advantages:
Provides unparalleled protection against harsh elements
Prevents rain and snow from entering your home through your Storm door entrance.
Provides a safe buffer zone during the harsh winter months to keep heat in and snow and drafts out.
Provides worry-free steel door warranties.
Provides for an extra layer of security.
Provides for ample ventilation of the home during hot summer months without worrying about bugs, insects, and pests entering the home.
Provides additional space for stowing boots, shoes, plants, and coats.
Provides an extra space for meeting people especially strangers without entering the home.
Improves overall aesthetic and economic value to the house.
Provides an elegant touch of class.
Full-View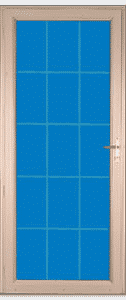 High View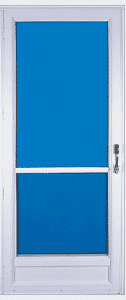 One-Lite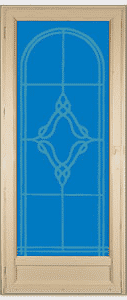 Self-Storing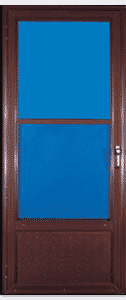 Tri-Lite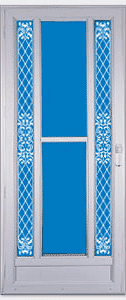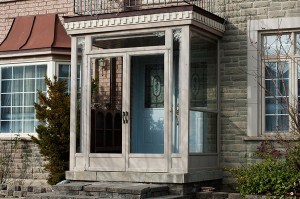 Our porch enclosures give you the ability to open your doors to screen and glass. People still want fresh summer air with no annoying bugs and protection from the harsh winter weather!
Entrance porch enclosures provide all the benefits a storm door gives and much much more, without voiding your entry door warranty!
Advantages:
Protection from the elements.
Keep the snow and rain away from your entrance.
Added security.
A winter buffer zone keeping heat in and drafts and snow out.
Extra space for boots, coats, plants or people.
Summer ventilation.
No worries about steel door warranties.
Added home value.
A touch of class.