Located at 7250 2nd Line West in Mississauga, the Conservation Area is broken into East and West sides. Each of the different parts of the area has different things to do for visitors to enjoy. On the East side of the Meadowvale Conservation Area there are paths for hiking and cycling, shelters for small events, as well as areas for barbequing and picnicking.
The West side also has paths for cycling and hiking, but it also has walking areas for leashed dogs. You can also find the Glassford Trail on the West side which is perfect for photography and bird watching. Lastly, the West side has Credit River and cultural heritage sites to explore.
The park has a mixture of open ponds of water that mix with the fields and pathways. This unique combination allows a number of different types of birds, animals, and other types of wildlife to flourish.
Facilities and Hours of Operation
The hours of operation at the Meadowvale Conservation Area are after sunrise and before sunset every day. Some of the facilities available include accessible parking, washrooms, and a bridge over the Credit River connecting the two areas. General admission is free, however there is a donation box at the main entrance.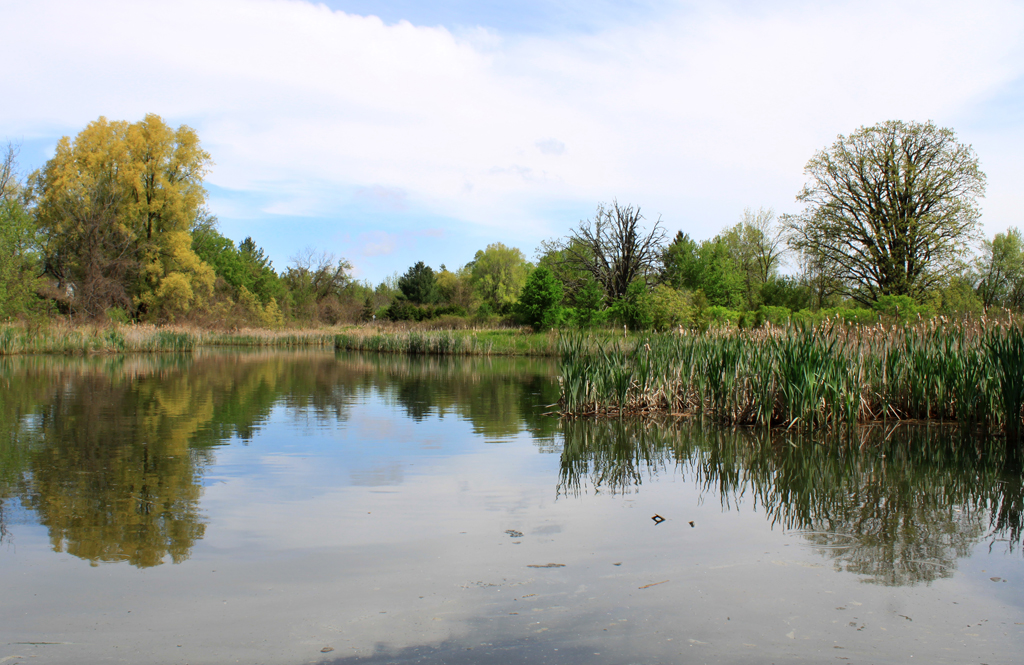 The park also offers three picnic areas, a comfort station, open spaces, and areas for fishing. For people interested in group picnics with more than 25 people, a permit is required to reserve an area on a per day basis. For more information or to reserve a park space visitors should call 905-615-4100.
Other Attractions Near the Meadowvale Park
Other popular attractions near the Meadowvale Conservation Area include Jack Darling Memorial Park, Port Credit, Square One Shopping Centre, Heartland Town Centre Hall, Totoredaca Leash-Free Dog Park, and Port Credit Memorial Park.

You can also visit our next attraction here or if you're looking someone to beautify your home visit our homepage!