Lake Aquitaine Park is located in the Meadowvale in Mississauga. The park is made up of a large lake, with trails surrounding it. The area includes an outdoor exercise area, which includes nine different pieces of equipment. The exercise area is made up of six different stations around the park, each of which provides a balanced workout that takes both cardio and strength training into account.
Lake Aquitaine Trail
This multi-use trail runs along the Lake Aquitaine Park with walkways stretching from the trail into neighbourhoods and connecting schools and other facilities. During the winter the trail is often used for cross-country skiing. In the warmer months people use it for jogging, cycling, walking, or rollerblading.
Urban Fishing Festival
The lake at the park is a popular spot for the annual Urban Fishing Festival. This event is held every year on the Saturday of the Family Fishing weekend. During the festival, bait is supplied at no cost to the fishers, however, there are a limited amount of rods and reels for kids under 16 to take home.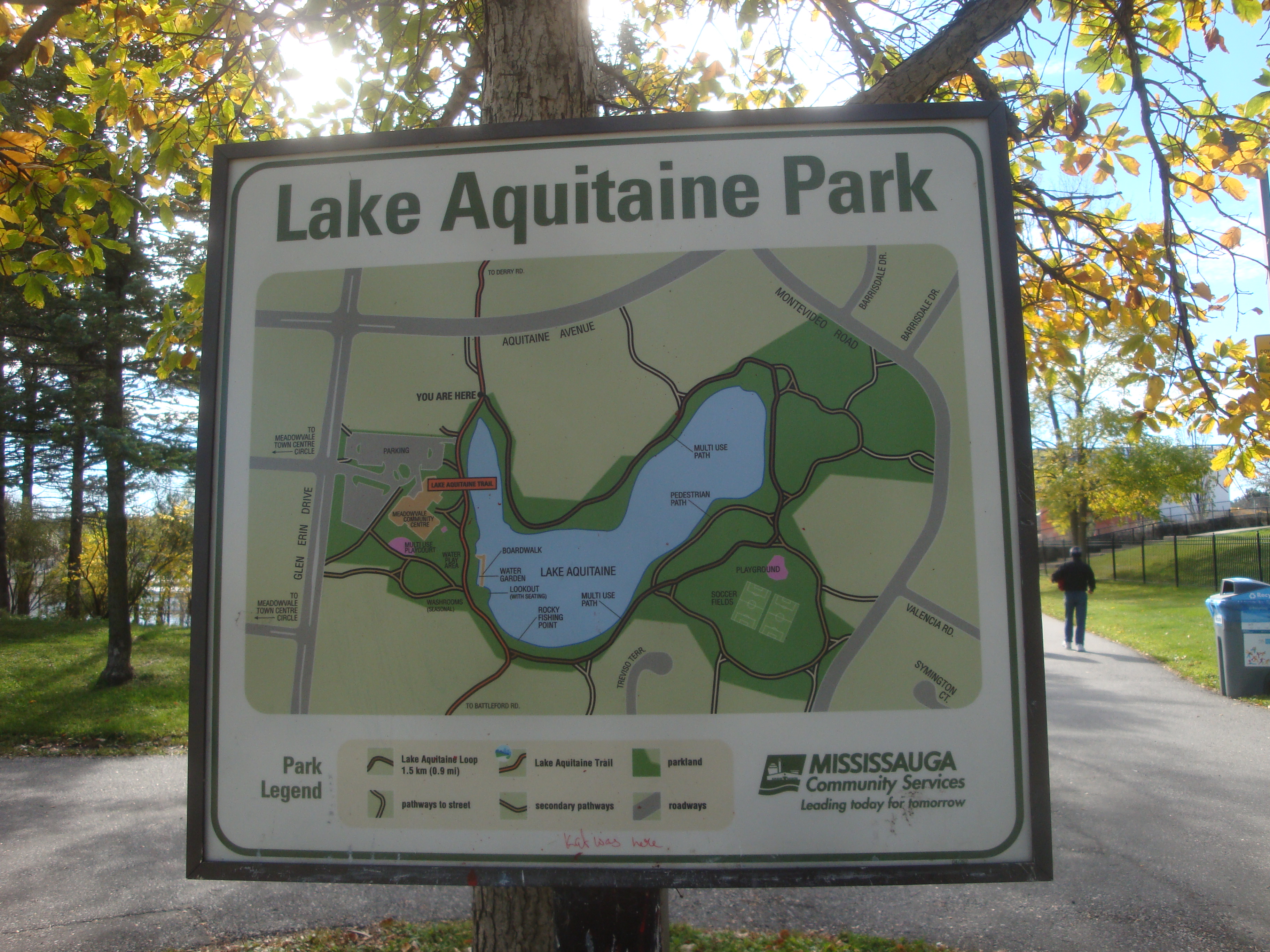 These are provided on a first come first serve basis. Lake Aquitaine Park is also the recipient of rainbow trout stocking and hosts a naturally producing population of panfish.
Other Parks in Mississauga
In addition to Lake Aquitaine Park, Mississauga has another 480 parks and 295 kilometers of trails to explore. Some of these attractions include Brueckner Rhododendron Gardens, Chuchill Meadows Community Common, David J. Culham Trail, Erindale Park, Etobicoke Creek Trail, Garnetwood Park, Glen Erin Trail, Jack Darling Park, and Kariya Park.  
Getting to the Park
To get to Lake Aquitaine Park, visitors should take highway 401 to Winston Chuchill Boulevard until they reach Derry Road. Next they'll drive over to Aquitaine Avenue and look for the park.
Read about our next attraction here or visit our homepage about our product and installation services.