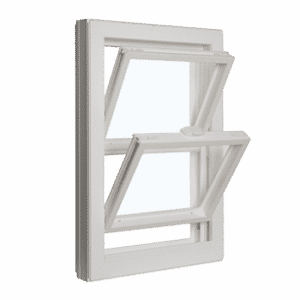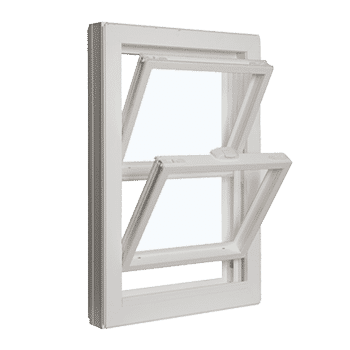 Many consider Double Hung Tilt windows as excellent choice when it comes to putting an elegant style and finish to an already-architecturally marvelous home. Its unrivaled flexibility and adaptability make Double Hung Tilt window systems the ideal choice when it comes to sophisticated styling and maximum ventilation requirements.
Both sashes of the window system tilt inward in order to allow fresh air to enter the home. It allows for maximum control in order to allow for the full management of thermal variations in the outside environment. If it is warm, then you can simply open the window and let fresh air in and let internal heat dissipate outside. During the cold winter months, the Double Hung Tilt window system can be closed shut to keep heat inside reducing the need for heating.
Features and Benefits
Window frames and sash corners are fusion welded in order to provide you unmatched strength and security. Additionally, the structure can aid in the prevention of air infiltration.
Window design takes on a multi-chambered look to insulate and prevent condensation.
Inward-tilting sash allows for easy access from the inside, especially when it comes to cleaning.
Window joints are weather-strip sealed that are triple co-extruded in order to provide for additional insulation.
The pocket sill is welded and weather-stripped with Quad-4.
The full screen design is removable to allow for protective screening against insects and pests while at the same time affording unobstructed access to fresh air.
The sashes fully interlock in order to provide superb security.
Cam-action lock system is made of heavy duty materials for added security.
Energy saving options using Solar Solutions and Super Spacer for maximum energy efficiency.
Navigation
Our Partners