The front entrance of your home serves as a focal point to the property. As such, the entry door should speak volumes, representing the style, personality, and demeanor of your family. When the door fails to provide this detail, it may very well be time for a replacement.
There are a variety of reasons why a front entry door may no longer meet your needs or fail to provide the impression you set to make. Numerous signs indicate the time has come to add new entry doors to your home. Pay attention to those signs and take action immediately if they're present at your home.
The Top 5 Signs You May Need to Replace Your Entry Doors
Replacing the entrance door will refresh the brilliance of your home and award you the peace of mind and confidence in your property that you deserve. Here is a list of five top signs that indicate you need new entrance doors.
Gaps Between the Doors & Frame
Gaps between the door and the frame occur naturally as the door ages. If you notice wind drafts when you walk past the front door, these gaps are the likely culprit. Although draft door stoppers are sold at home improvement stores for just a few bucks, these tools provide only a temporary solution to the problem and oftentimes fail to efficiently keep the drafts out of the house, deeming them unreliable.
Furthermore, they don't help with the functionality problems that your door likely experiences when there are gaps, not to mention the decreased appearance and safety at your property.
Cracks or Warps
Wind, weather, and age are common reasons for a crack or warp in the front door, though the potential causes of damage is endless. Ask any parent and they'll tell you that list increases considerably. Regardless of the cause of the crack, it is imperative that replacement is made quickly.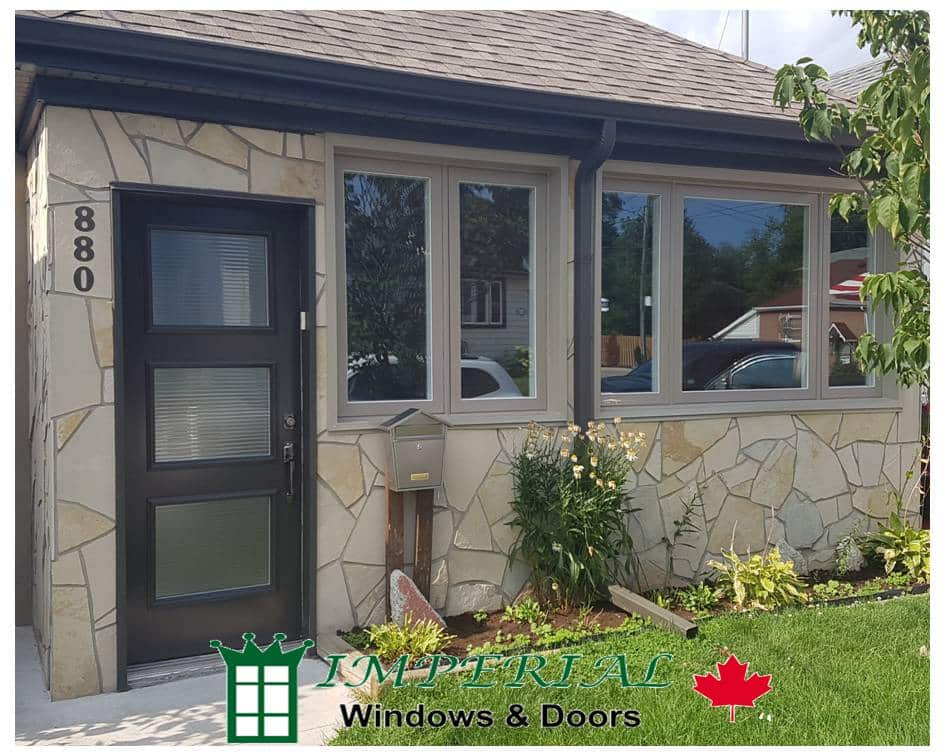 Cracks and warped door frames make a great entry way for insects and allow air and heat to escape and enter the home, causing increased energy usage and costs. Cracks and warps also weaken the door's structure, inevitably causing the need for replacement.
Your Door Makes You Cringe
Maybe the door was everything that you wanted when installed 5 years ago, but now that you've grown and matured, it simply does not bring the same flair and charm that it did at one time. Perhaps you are remodeling the entire home and want the door to reflect the new decor and changes.
Change is always a good thing, especially when you cannot stand the sight of your entry door another day. The many amazing entrance door options available alleviate worries that you won't find a door that meets your needs. There is a front entrance door for every need and every home style! If you are unhappy with your home's main focal point, do something about it while you can.
Squeaking/Noises
Forget pulling any April Fools jokes on your roommates or sneaking in on the kids when the door is squeaking or otherwise making loud, cringe-worthy noises every time it is touched. These odd noises aren't normal and signal trouble with the door. The noises are oftentimes caused by simple age of the door, but sometimes occur after damage.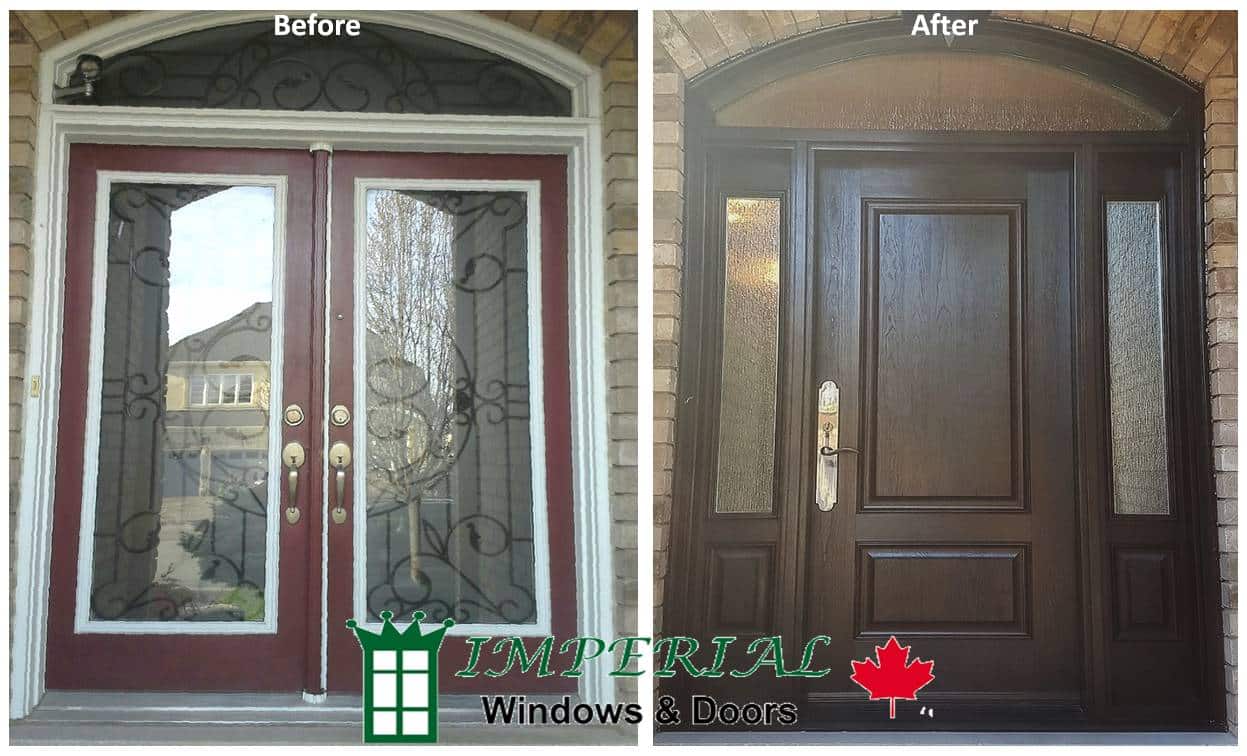 Replacing the squeaky door gives you back the fun that you might've lost, as well as an awesome, stylish new entrance that doesn't make noises when you are ready to pull the joke of a lifetime!
Damaged Doors
Is your entrance door literally falling off the hinges? It is safe to say this door has ran its course and offered all of the benefits that it possibly can. Now is a good time to replace it. Even when the damage isn't as severe as the door falling off the hinges, it is important that you recognize the signs of damage to protect yourself, your home, and the people that you love the most.
A damaged front entrance door puts everyone's safety at risk. Plus, a damaged front door considerably diminishes the appearance of the home and leaves other people with a poor impression of your property.
Choosing Your New Door
Choosing energy-efficient doors creates a more comfortable environment inside of your interior space, with every family member appreciating the added comfort. New doors change the overall ambiance of the home and improve the energy-loss that you've likely become accustomed to.
The material is important, but more so due to the aesthetic appeal and costs, since most of the air that seeps through the doors does so via gaps. Compare costs of the various materials to find an effective material for your budget.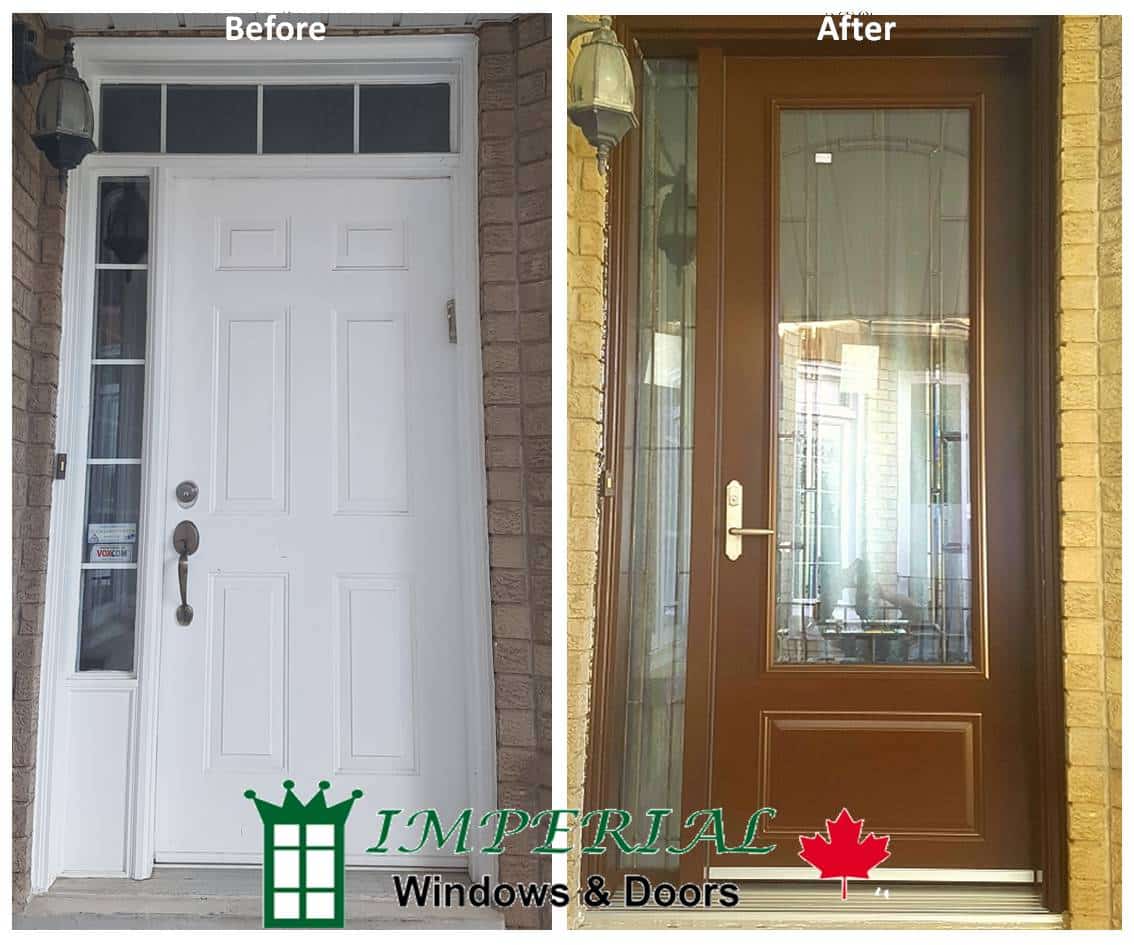 Double or triple-pane glass is the best glass option if you want this addition. Although doors are equipped with locks, it is always simple to add a deadbolt should you desire. Nonetheless, it is important to choose a door that has quality locks that protect your home. The cost of professional installation are reasonable if you prefer to leave the job in the hands of the experts.
Replacing Your Entry Doors
If the signs above are present in your home, call Imperial Windows & Doors to learn more about today's stylish, energy-efficient entrance door options and revamp your home. Their doors come in a variety of sizes, colors, designs, and styles that perfectly accommodate the desires (and budget) of every homeowner.  
Free estimates are available upon request and help you understand just how little it can cost to add a new entrance door on your home.